Inaugural Manchester Theatre Awards event
Reporter: David Chadderton
Dateline: 27th May, 2012
"An essential part of this region's theatre life"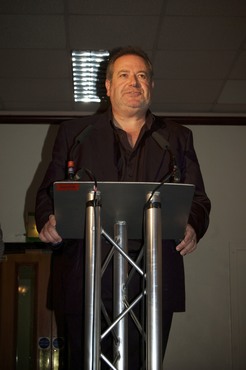 Leading figures from Manchester's theatres gathered on Friday 18 May for the presentation of the inaugural Manchester Theatre Awards.
The winners were announced in March at a time when it was not certain whether the independent committee who took over the awards when they were dropped by the Manchester Evening News last summer would have the resources to organise a presentation event. However there was great enthusiasm from the nominated and winning theatres for such an event, and so it went ahead with space provided by Co-Operative Group and drink provided by Barefoot Wines and JW Lees.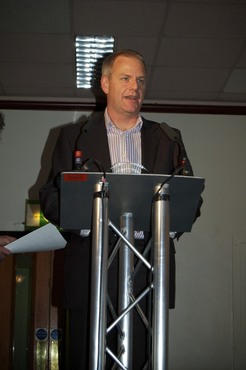 Hosted by committee member Kevin Bourke, many members of resident and visiting companies paid tribute to Manchester Theatre and spoke of the importance of the awards. Producer Paul Clay, accepting an award for The Life and Death of Marina Abramovic on behalf of the Manchester International Festival, said it was, "proof, if proof were needed, that work made in Manchester is the best in the world".

Local actor David Fleeshman added, "These awards are an essential part of this amazing region's theatre life. They may be starting small again this year, but from small acorns great things will grow." David's wife, actor Sue Jenkins, accepting the Best Musical award for Ghost which their son Richard Fleeshman is currently starring in on Broadway, said, "If Broadway didn't know Manchester it does now because Richard is telling everybody. It is his pride that he opened in his home town.

Next page|