Buxton Festival Fringe
Theatre is backbone of biggest Buxton Festival Fringe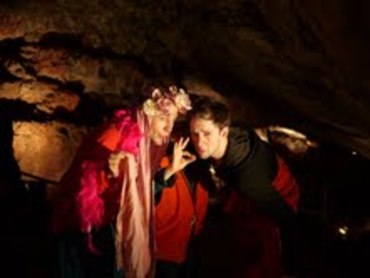 Theatre has always been the backbone of Buxton Festival Fringe and this year 50 of the 170 shows—the biggest Fringe yet—are plays.
The Fringe starts on Wednesday (4 July) and continues until Sunday, 22 July.
London-based company Butterfly was nominated for best production last year for Shakespeare's Macbeth and this year will produce A Midsummer Night's Dream.
Poole's Cavern will again be the venue and will become a magical, underground, fairie kingdom for this promenade performance.
Three of the cast are from Derbyshire: Owen Pullar who plays Puck is from Bakewell; Tom Senior (Oberon) is from Hayfield; and Luke Spencer (Lysander) is from Chesterfield.
A Midsummer Night's Dream runs from Wednesday (4 July) until Friday, 13 July (no performances on Monday, 9 July) at 5.30, 7 and 8.30pm.
Humorous quality to play about World War II secret agents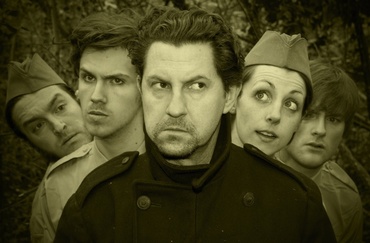 SOOP will be taking to Buxton its new show Scallywags, based on the story of the auxiliary units—highly secretive agents recruited during World War II to protect Britain in the event of Nazi occupation.
"It sounds like a pretty dark subject, but actually the stories surrounding the Scallywags have that quintessentially British humorous quality," says director Nathan Chapman.
"They were no Dad's Army—they were guerilla soldiers, trained in sabotage and silent assassination. If they were caught, the expectation was that they would be killed.
"The challenge with our show is to balance the light-hearted anecdotes with the gravity of the work the Scallywags were expected to do."
SOOP brings the tale to life with its trademark mix of physical comedy, puppetry, song and ensemble performance.
Scallywags will be staged at the Pavilion Arts Centre, St John's Road, Buxton on Thursday (5 July) at 10pm; Friday at 8pm; and Saturday and Monday at 10pm.
Youth theatre group goes back to school with punk play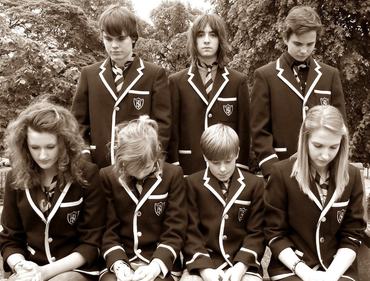 Buxton Opera House's Kaleidoscope Fringe Company—the newest division of its youth theatre group—will make its Fringe debut with Simon Stephens's Punk Rock.
Set in the library of a fee-paying, fictional grammar school in Stockport, the play involves a group of sixth-formers facing disturbances and violent behaviour which have a catastrophic outcome.
A cast of nine has been selected from 50 members of the Kaleidoscope Youth Theatre Groups who are all aged between 14 and 18. Work-experience students who have placements at the Opera House have been working as backstage crew.
Sian Dudley, Buxton Opera House's learning and participation officer, commented, "Punk Rock is a fun play to direct young people in, as Simon Stephens writes voices for teenagers so well.
"The play touches on so many important issues such as sexuality, the aspirations of British youth and the pressures felt by young people in the modern education system."
Punk Rock runs in the Pavilion Arts Centre on Thursday, Friday and Sunday at 7.30pm.
Three women go on daring and unusual journey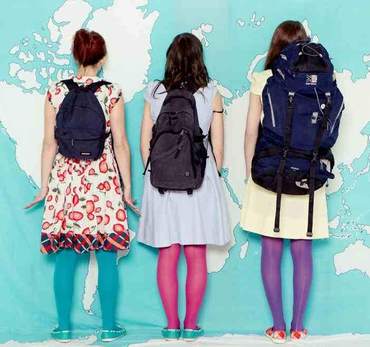 The Gramophones Theatre Company will be performing their new show End to End which tells how in April three women made a daring and unusual journey from one end of Great Britain to the other.
They did this on as many different forms of transport as possible: they travelled through Gloucestershire on a pink tractor, rode through Nottingham in three DeLoreans and left Edinburgh in an old-fashioned, red London bus.
The stories they collected from the people they met along the way are threaded through the narrative.
The Gramophones is a Nottingham-based all-women company who have been making theatre together since 2009.
End to End is at Buxton Museum and Art Gallery on Fridays 6, 13 and 20 July at 6:30pm.
Spoof looks at rise of online dating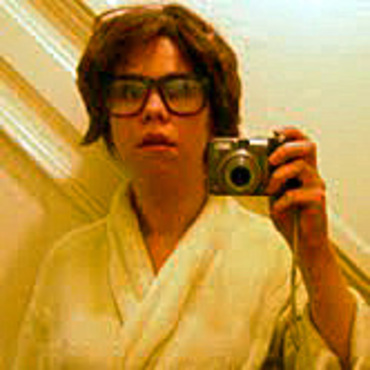 Yvonne Lake will be performing her new show Undateable in Buxton before taking it to Edinburgh in August.
Led by "Lucy Wormwood", Professor of Wanton Behaviour, the show concentrates on the history and science of courtship, taking a light-hearted look at online dating via a host of undateable characters searching for "the one".
Yvonne Lake, writer and performer of the show, says, "I'm a big fan of TV historians such as Lucy Worsley, so this is a spoof based on those kinds of documentaries.
"I'm also fascinated by online dating and how quickly it's expanded. A few of the made-up sites my characters use include carbondating.com – a site for cougars looking for toy boys, and excommunidate– a dating website for priests."
She will perform Undateable at The Hydro, Buxton on Sunday (8 July), and Wednesday and Thursday, 13 and 14 July at 7.30pm.