Buxton pulls the strings with two more festivals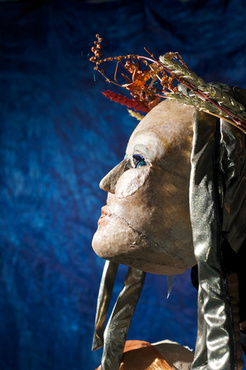 Only days after Buxton Festival and Buxton Festival Fringe ended, the Derbyshire spa town will welcome two more major, annual events.
Buxton Puppet Festival will be back for its tenth year with a selection of performances and workshops for all ages. Venues include the Opera House, Pavilion Arts Centre and Pauper's Pit Theatre.
It gets under way tomorrow (Monday) with Aladdin and his Magic Lamp in the Pauper's Pit at 12 noon and runs until Saturday. Full details are available at www.buxtonoperahouse.org.uk.
A regular fixture in Buxton since 1994, the International Gilbert and Sullivan Festival welcomes professional and non-professional performers from across the UK and around the world.
This year Fraser Valley Stage from Canada will be performing HMS Pinafore while Cape Town G and S will be staging The Yeomen of the Guard.
There'll be 29 fully staged performances in Buxton Opera House along with morning fringe programmes, afternoon matinees, recitals and other attractions in the Pavilion Arts Centre.
The festival runs from Saturday (28 July) until Saturday, 18 August.