Coliseum careers event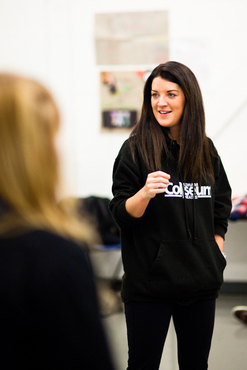 Oldham Coliseum Theatre is hosting an exclusive careers event for people aged 14-25 years looking for advice and support in finding work in the creative arts.
YouLEAD takes place on Wednesday July 18 at the Grange Arts Centre and young people can learn how to engage, work and create a pathway into the arts and also look further into what opportunities Oldham has to offer young people.
From 5pm-6pm there will be a networking event where attendees can talk to key people working in the arts in Greater Manchester, make contacts, pick up advice and maybe even a few freebies.
Then there will be a series of talks and performances by Oldham organisations including Oldham Theatre Workshop, Oldham College, the Sixth Form, Square 1 and Peshkar Productions, all designed to help young people on the way to their chosen career. In addition to this, representatives from the distinguished Academy of Live and Recorded Arts will be giving a presentation.
Oldham Coliseum Theatre has been running Theatre Pathways—the Coliseum career service—over the last two years as part of the Big Lottery Fund. It is now in its third year of providing arts career advice and mentorship for young people.