Festival brings the best of European theatre to Birmingham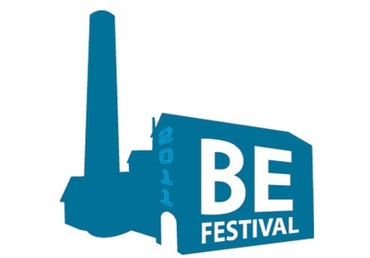 Birmingham's third annual festival of European theatre, which takes place this week, features companies from Japan and across Europe as well as the UK.
The BE Festival aims to "celebrate linguistic and cultural diversity at a challenging time when some believe that multiculturalism has failed and suspicion of immigration is growing".
The main programme consists of four 30-minute shows each night in the old A E Harris metalworks factory in the city's Jewellery Quarter.
Audiences and performers can get together between the second and third shows for a meal at which they can share ideas and experiences.
There will also be a series of workshops. One of the leaders will be RSC actor Greg Hicks who'll combine Shakespeare's verse with contemporary movement techniques in teaching his unique approach to performing text. The workshop will be held at Birmingham REP Studios, 1 Albion St, Birmingham on Thursday at 10.30am.
The BE Festival will open tomorrow (Monday) and on Tuesday with Spanish company Sleepwalk Collective performing their prize-winning play As the Flames Rose We Dance to the Sirens, the Sirens at mac, Birmingham.
The festival moves to A E Harris on Wednesday when the bill features L'Absent by La Compagnie du Geste qui Sauve from Belgium at 7pm; L'Autruche (The Ostrich) by The Plasticine Men (UK) at 7.40pm; Doro Doro Quarks by Minako Seki Company and Company Cokaseki of Japan at 9.30pm; and The Elephant in the Room by BE Mix (Made in Birmingham) at 10.10pm.
Thursday's programme starts with Sagra by Progretto Brockenhaus of Switzerland at 7pm; Fantasy No 10, 'The Beauty of Life' by Vladimir Tzekov (Spain) at 7.40pm; Gaudete—The Abduction and Duplication of Lumb by OBRA Theatre Co of France at 9.30pm; and Fokus by Russian company Kotorogo at 10.10pm.
Sedated by a Brick from the UK start Friday's session with If Destroyed Still True at 7pm and will be followed by All Five by Passe-Partout Dan Puric Theatre Company (Romania) at 7.40pm; Solfatara by A Tres Bandes of Spain at 9.30pm; and Homo Ridens by Teatro Sotterraneo (Italy) at 10.10pm.
Saturday's performances start at 7pm with BE Next, the festival's free theatre training opportunity for youngsters aged 14 to 19 who are based in Birmingham.
Participants attend seven afternoon workshops led by Danish company Out of Balanz to create a short piece for the festival stage.
Por Sal y Samba by Carles Casallachs cie (Holland) follows at 7.15pm and The Fridge by Cia Huma (Portugal/UK) at 7.45pm.
Sleepwalk Collective (UK/Spain) performs Amusements at 9:45pm and also at 1pm next Sunday.
Further information is available at www.befestival.org.