Filmed version of Kursk to be available free on The Space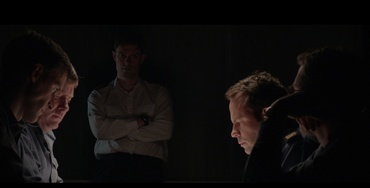 A film version of the play Kursk about the Russian submarine disaster in August 2000 will be available to view for free on arts digital media service The Space from 1 August.
With a screenplay by Bryony Lavery, who worked with Sound and Fury on the original stage production at the Young Vic in 2009, Skins director Amanda Boyle has tried to recreate on film the say the production put the spectator right into the heart of the action. The play was nominated for Best Touring Production at the TMA Awards, Best Off West End Production at the Whatsonstage Awards 2009 and Best Design at the Evening Standard Awards 2009.
The play is set against the backdrop of the disaster when the Russian submarine Kursk suffered an explosion and sank, but it actually follows five British submariners on a Royal Navy hunter-killer submarine that was sent to spy on Kursk on its final mission.
The Space is a service that was launched in May to offer free, on-demand streaming media of major arts events.