Ibsen classic completes chaotic trilogy in Northampton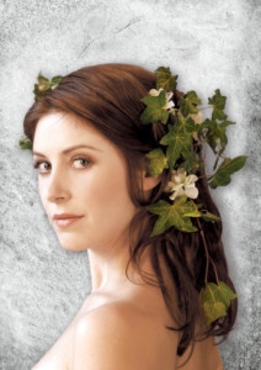 A new version of Henrik Ibsen's classic Hedda Gabler, the final play in Royal and Derngate Northampton's Festival of Chaos trilogy, opens this week.
Emma Hamilton, perhaps best known as Jayne Seymour in the TV series The Tudors, plays the title role.
Lex Shrapnel, who starred in the 2009 remake of Minder and was seen last year in the World War II film Captain America, is Ejlert Lovborg.
The cast also features Northampton-based actress Sue Wallace, a familiar face from many TV roles including the comedy series Dinnerladies; Jay Villiers; Matti Houghton; and Janice McKenzie.
Stifled by the boredom of her comfortable existence, Hedda Gabler finds herself caught in a claustrophobic marriage. Consumed by the burning desires within her and haunted by a half-forgotten ghost "with vine leaves in his hair", she sets out on a destructive path that pits her lust for drama and beauty against the social conventions of the day.
The adaptation is by co-artistic director of Sydney Theatre Company Andrew Upton. It "explores in a fresh, new way why this flawed heroine has captivated audiences for generations".
Royal and Derngate's artistic director Laurie Sansom directs the European premiere of Hedda Gabler which runs from Friday (6 July) until Saturday, 28 July.