Jack brought in to give company new perspectives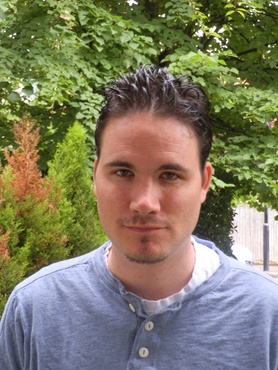 East Midlands touring company New Perspectives has announced that Jack McNamara is to be its new artistic director.
He will follow Daniel Buckroyd who has left to become artistic director of the Mercury Theatre, Colchester.
Diana Gilhespy, chair of New Perspectives board, commented, "We're at an important time in the company's development and believe that Jack's outstanding directing credentials and vision are perfectly matched to our ambition. He will lead the company into an exciting future."
McNamara was on the Young Vic directors scheme in 2008-09. He has directed works such as Harold Pinter's Betrayal at the Nuffield Theatre, John Retallack's Apples for Company of Angels and has been an assistant director at the RSC.
Other directing credits include Melancholy of Resistance at the National Theatre Studio and Altogether Now for Theatre 503.
McNamara who will take up his role early in September said, "I'm delighted to take up this hugely exciting opportunity.
"New Perspectives has a great reputation for creating high-quality theatre and I'm thrilled to be leading the company."
New Perspectives delivers more than 200 performances each year of produced theatre in spaces ranging from village halls and community spaces to 500-seat theatres.
Earlier this year New Perspectives staged a co-production with Curve, Leicester and Derby Theatre of Michael Morpurgo's The Butterfly Lion and also got together with Derby LIVE to present Tyrone Huggins's The Honey Man at the Guildhall Theatre, Derby.