Ladykillers set to tour UK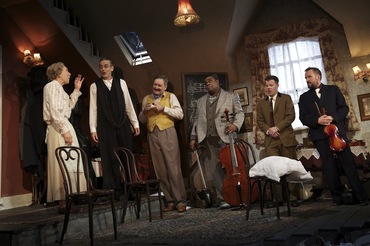 Liverpool Everyman's co-production of the hit stage adaptation The Ladykillers will embark on a 26 week tour of Ireland and the UK beginning in September, but the last chance to see the all star London cast is on April 14.
After that Graham Linehan's adaptation of the classic 1955 Ealing comedy, directed by Sean Foley, will embark on tour beginning at Theatre Royal Plymouth. The production will then tour to Canterbury, Sheffield, Birmingham, Southampton, Cambridge, Nottingham, Edinburgh, Aberdeen, Glasgow, Malvern and Bath in 2012, with further dates for 2013 to be announced.
Details: www.theladykillers.co.uk