Midlands productions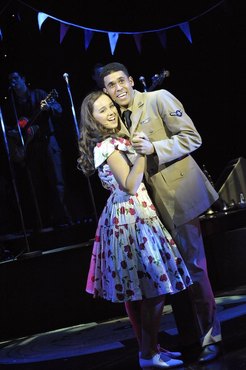 Two teenage sisters take a nostalgic journey through the summer of 1963 in Save the Last Dance for Me at Derngate, Northampton from tomorrow (Monday) until Saturday.
The Tony Award-winning show about mischief, bad behaviour and political incorrectness, Avenue Q tours to Nottingham's Theatre Royal from tomorrow until Saturday.
A four-week summer play season at Wolverhampton Grand gets under way with The Cemetery Club featuring Anne Charleston, Shirley Anne Field, Anita Harris and Peter Ellis from Tuesday until Saturday.
A production from The Dukes, Lancaster documenting the case of the Pendle Witches, "the most famous witch hunt and trial in British history", Richard Shannon's Sabbat visits the New Vic, Newcastle-under-Lyme from Tuesday until Saturday.
Birmingham Stage Company narrates two shows in its Horrible Histories series, Terrible Tudors and Vile Victorians, at Derby Theatre from Tuesday until Saturday.
Dragon Breath Theatre and Leicester's Curve stage a giant of a show, Gulliver's Travels, at Lakeside Arts Centre, Nottingham from Tuesday until Saturday.
Two of Heartbreak Productions' three open-air shows are in the Midlands this week, Noël Coward's Private Lives visiting the Parish Field, Market Bosworth on Tuesday and Nottingham Castle on Saturday and Sunday, while E Nesbitt's The Railway Children is at Jephson Gardens, Leamington Spa on Wednesday and Thursday.
Lichfield Garrick welcomes The Ladyboys of Bangkok on Wednesday.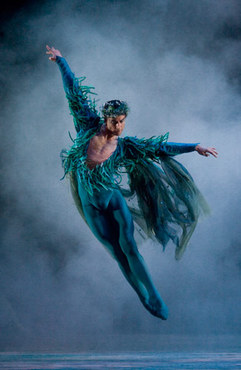 Birmingham Royal Ballet's summer celebration of three ballets, Joe Layton's The Grand Tour, a new work Faster and The Dream by Felix Mendelsson, will be presented at Birmingham Hippodrome from Wednesday until Saturday.
Choreographer Matthew Bourne has two productions in the East Midlands this week, with Early Adventures, a triple bill of works that began his career, being staged at Nottingham Playhouse on Wednesday and Thursday and Play Without Words, a "spellbinding carnival of seduction, lust and power", taking to the Curve, Leicester stage from Friday until Saturday 7 July.
Northampton Royal and Derngate's community group The Actors Company gets to grips with some of Ovid's classic stories in Tales of Metamorphosis in its Underground venue from Thursday until Saturday.
This year Buxton Opera House is taking a break from its usual outdoor production of Shakespeare to present a show for all the family, King Arthur and the Sword in the Stone, in the Pavilion Gardens on Saturday and Sunday at 5pm.
A new play about death and life by Peter Harrison, Voices, will be presented by Cafe Society in Buxton Pavilion Arts Centre Studio on Saturday and Sunday.
James Yarker's new play The Just Price of Flowers, presented by Birmingham REP and Stan's Café, continues at A E Harris, 110 Northwood Street, Birmingham until Saturday.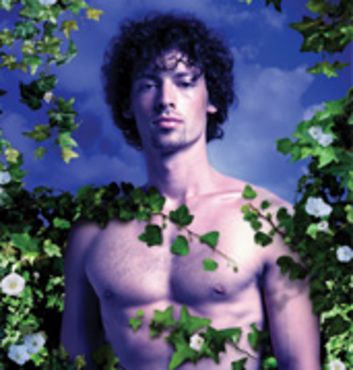 Northampton Royal and Derngate's new version of Euripides' Greek tragedy The Bacchae continues at the Northampton Chronicle and Echo printing press rooms on Earl Street in the town until Saturday while Federico Garcia Lorca's Blood Wedding continues on the Royal stage until Saturday.
The Lord Chamberlain's Men performs William Shakespeare's Macbeth at Newstead Abbey, Nottingamshire on Sunday at 6.30pm.
At the Royal Shakespeare Company in Stratford, Julius Caesar runs in the Royal Shakespeare Theatre until 7 July while Richard III and King John both continue in the Swan until 15 September.