Midlands productions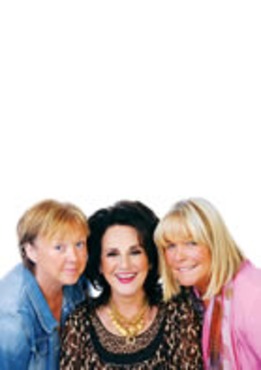 Pauline Quirke, Linda Robson and Lesley Joseph visit Nottingham's Theatre Royal in Birds of a Feather from tomorrow (Monday) until Saturday.
Colin Baker stars in Chris Paling's new comedy about cricket The Final Test at Derby Theatre from tomorrow until Saturday.
Chris Ellison, Keith Drinkell and Jessica Heywood discover menace and murder in high places in Charles Ross's Dead Ringer from Tuesday until Saturday.
The Reduced Shakespeare Company shrinks the world's greatest sporting events down to theatrical size in The Complete World of Sports (Abridged) at Derby's Assembly Rooms on Wednesday.
Audiences will have the time of their life at Birmingham Hippodrome when Dirty Dancing moves in from Wednesday until Saturday, 25 August.
Heartbreak Productions' open-air tour of Noel Coward's Private Lives is at Bantock House, Wolverhampton on Thursday while The Railway Children by E Nesbitt is at Haden Hill Park, Cradley Heath, also on Thursday.
Curve Young Productions, a group who create "new and bold pieces of theatre", will be performing Game Face, a tale about reporters desperate to get an Olympic scoop, at Leicester's Curve from Thursday until Saturday.
Madcap theatre company Oddsocks put their unmistakeable slant on William Shakespeare's Julius Caesar at Nottingham Castle on Friday and Saturday.
Choreographer Matthew Bourne's Play Without Words, a "spellbinding carnival of seduction, lust and power", continues at Curve, Leicester until Saturday.
A new musical celebrating 50 years of Motown magic, Forever in Blue Jeans dances into Derby Theatre next Sunday.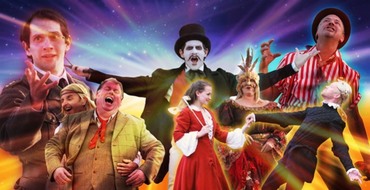 Stafford Festival Shakespeare continues at Stafford Castle with Romeo and Juliet until Saturday, 14 July.
At the Royal Shakespeare Company in Stratford, Julius Caesar runs in the Royal Shakespeare Theatre until Saturday while in the Swan A Soldier In Every Son—The Rise of the Aztecs continues until 28 July (press night Thursday, 5 July) and Richard III and King John continue until 15 September.