Midlands productions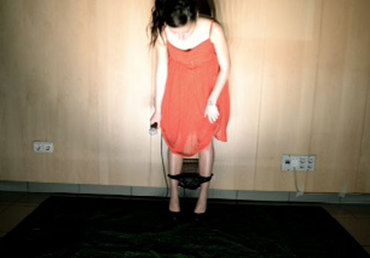 Amusements, an "intensely sensorial and unsettlingly voyeuristic, one-woman headphone-theatre spectacular" from UK / Spanish group Sleepwalk Collective, will be performed at mac, Birmingham tomorrow (Monday).
A "psychological, supernatural, thriller, with elements of comedy", Ron Aldridge's new play Haunted is at Wolverhampton Grand from tomorrow until Saturday, replacing Dry Rot which has been cancelled.
A "whistle-stop tour through the greatest Greek myths ever told", Temple Theatre's Unmythable will be staged at mac, Birmingham on Tuesday and Wednesday before being taken to the Edinburgh Fringe.
Leamington Spa-based company Heartbreak Productions has two open-air shows in the Midlands this week, with E Nesbitt's The Railway Children at Irchester Country Park, Wellingborough, Northamptonshire on Tuesday and Nottingham Castle on Wednesday; and Noel Coward's Private Lives at Twycross Zoo, Atherstone, Warwickshire next Sunday.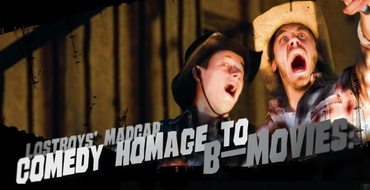 Lostboys Productions' show Revenge of the Gargantuan Poo Monster returns to Derby Theatre on Wednesday.
Birmingham playwright Frank Bramwell's sequel Ophelia, Princess of Denmark gets its premiere at the Old Joint Stock Theatre, Birmingham on Friday and Saturday.
Uncontained Arts, a professional company established by former graduates of the University of Derby Theatre Arts course, will perform The Letters of Jane Austen on Friday and Treasure Island on Saturday, both in the Studio at Derby Theatre, before taking them to Edinburgh.
English Youth Ballet presents Tchaikovsky's Swan Lake at the Theatre Royal, Nottingham on Friday and Saturday.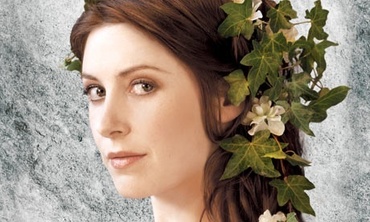 Northampton Royal and Derngate's artistic director Laurie Sansom directs a new adaptation by Andrew Upton of Ibsen's Hedda Gabler which continues on the Royal stage until Saturday.
CBeebies television hit Grandpa in my Pocket which is making its stage debut continues at Nottingham Playhouse until Saturday, 11 August.
Audiences are having the time of their life at Birmingham Hippodrome as Dirty Dancing continues until Saturday, 25 August.
At the Royal Shakespeare Company in Stratford, after a residency in London The Comedy of Errors is back until 6 October; Twelfth Night continues in the Royal Shakespeare Theatre until 6 October; and The Tempest until 7 October; in the Swan A Soldier In Every Son – The Rise of the Aztecs continues until Saturday; and Richard III and King John continue until 15 September.