Much ado about Indian summer at the RSC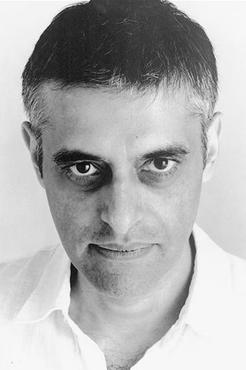 Paul Bhattacharjee and Meera Syal will play Benedick and Beatrice in the Royal Shakespeare Company's latest production of Much Ado about Nothing which is set in modern-day India.
The play which opens in the Courtyard Theatre in Stratford this week is part of the World Shakespeare Festival produced by the RSC.
Audiences will step into India as soon as they enter through the doors of the Courtyard Theatre, with awnings and stalls, Indian music and a large tree dominating the stage.
Wolverhampton-born writer, actor and comedian Meera Syal makes her RSC debut.
She is probably best known for her comedy work on TV, radio and film which includes Goodness Gracious Me and The Kumars at Number 42.
Paul Bhattacharjee's previous work for the RSC includes Dominic Cooke's Arabian Nights and Gregory Doran's 2002 Jacobethan Season in The Swan and Gielgud Theatres—including Edward III and The Island Princess.
Meera Syal said, "Paul Bhattacharjee is a wonderful actor whom I've known for 20 years. We've played opposite each other only once before—in 1992 in a BBC film called My Sister Wife, which was also my first screenplay as a writer. We played husband and wife then but with a far less happy ending than in Much Ado!'
Iqbal Khan directs. His recent credits include Broken Glass at the Tricycle Theatre and The Killing of Sister George at the Arts Theatre in London in which Meera Syal appeared in the title role.
He has worked at Birmingham REP, Lyric Hammersmith and the National Theatre where he directed a Pinter double bill, A Slight Ache and Landscape, in 2008.
The cast of Much Ado about Nothing includes: Sagar Arya (Claudio), Raj Bajaj (Balthasar), Rudi Dharmalingam (George Seacole/soldier), Neil D'Souza ( Conrade), Kulvinder Ghir (Borachio), Shiv Grewal (Don Pedro), Ernest Ignatius (Antonio), Muzz Khan (Hugh Oatcake), Aysha Kala (watch), Amara Karan (Hero), Darren Kuppan (messenger), Robert Mountford (Friar Francis), Simon Nagra (Dogberry), Chetna Pandya (Margaret), Bharti Patel (Verges), Gary Pillai (Don John), Madhav Sharma (Leonato), Peter Singh (sexton) and Anjana Vasan (maid).
Set Designer is Tom Piper; costume designer is Delhi-based Himani Dehlvi; Ciaran Bagnall looks after lighting; and Andrew Franks takes care of sound. Kev McCurdy has arranged fights and music is by Niraj Chag.
Much Ado about Nothing opens in the Courtyard Theatre on Thursday (26 July). Press night is Wednesday, 1 August. It runs until Saturday, 15 September before transferring to the West End.