New Vic moves on with fine, bright, life-affirming play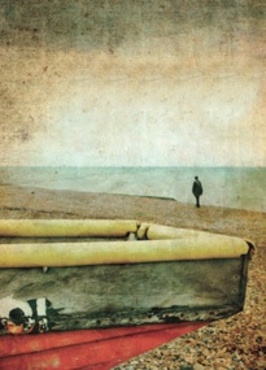 A former Spooks star will swap the world of espionage for middle-aged love at Newcastle-under-Lyme this week.
Best known for his role as Malcolm Wynn-Jones in the BBC1 series, Hugh Simon will appear as Milton in Philip Goulding's play A Fine Bright Day Today at the New Vic.
A Fine Bright Day Today is set in a northern coastal town and looks at moving on, chance meetings and middle-aged love.
Margaret has been widowed for more than 30 years since her husband, a trawler man, was lost at sea. When she agrees to take in a lodger, it's not long before Milton is disturbing the calm, dripping rainwater on her clean floor and appearing for breakfast in his boxer shorts.
Hugh Simon, who will make his New Vic debut, will be joined onstage by Janine Birkett as Margaret and Hayley Doherty as Rebecca.
Birkett, who appeared in the film Billy Elliot, returns to the New Vic after roles in the theatre-in-the-round's The Snow Queen, To Kill a Mockingbird and Once a Catholic.
The production will be directed by Peter Leslie Wild whose credits include BBC Radio 4's The Archers.
He describes A Fine Bright Day Today as "life-affirming" and says "It's a play about how grief can turn into hope for the future.
"The writing really gets into the characters' psychologies and asks important questions about how we face up to life as a single person in a modern world."
A Fine Bright Day Today runs at the New Vic from Friday (6 July) until Saturday, 21 July.