Rarely-performed operas on offer at Buxton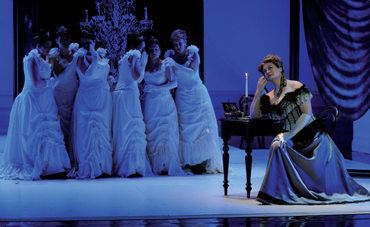 The 34th Buxton Festival starts in the Peak District spa town this week and promises top-class opera, concerts, recitals and literary speakers.
The festival has a long history of producing rarely-performed operas and has gained a national reputation for its programme.
This year's offerings include Intermezzo by Richard Strauss; Handel's Jephtha; Herbert Chappell's James and the Giant Peach; a double bill of The Maiden in the Tower by Jean Sibelius and Rimsky-Korsakov's Kashchei the Immortal; L'Olimpiade by Vivaldi; Marcos Portugal's The Marriage of Figaro; and The Turn of the Screw by Benjamin Britten.
The festival's literary series offers an insight into the lives of more than 30 speakers, from novelists and politicians to academics.
This year the line-up includes Joanna Lumley in conversation with Michael Morpurgo; BBC broadcaster Justin Webb; and author Paul Torday whose novel Salmon Fishing in the Yemen was made into a film.
Buxton Festival runs from Saturday (7 July) until Wednesday, 25 July. The complete programme is available at www.buxtonfestival.co.uk.