Summer at the Black Lion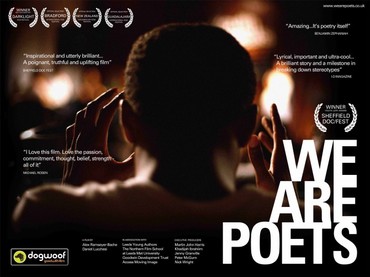 The Black Lion in Salford boasts all sorts of attractions through the summer.
They finally have an HD projector and surround sound so are kicking off their own film club with these movies:
We Are Poets: a movie about a spoken work performance group who get given the opportunity of their lives in Washington DC... a must-see for all creative writing types and poets.
Marina Abramovic—The Artist Is Present: Seminal conceptual artist and favourite of Manchester International Festival invites audiences into her intense, surreal and often dreamlike world. And what it's like to stare at strangers for hours, and hours, and hours... until they reveal themselves in her live art piece.
Meanwhile Kafka in The Sink is a brand new black comedy brought to the Black Lion in Salford and the Buxton Fringe Festival 2012 by Manchester based theatre company, A Rebours.
Independent filmmaker Mandana Ansari is looking for actors for her short film, Follow Your Dream.
Kino Film July 11: NW's premier film night is looking for films from Greater Manchester, Lancashire, Merseyside and the wider North West.