Vicky Featherstone becomes first female Royal Court artistic director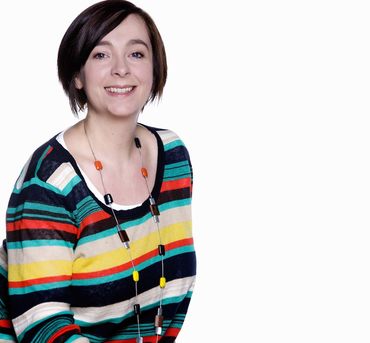 National Theatre of Scotland artistic director Vicky Featherstone will succeed Dominic Cooke at the Royal Court Theatre in London from when he steps down in April 2013.
Featherstone left her post as artistic director of Paines Plough to take the helm at National Theatre of Scotland in 2004 in advance of its launch in 2006. In that time, the company has performed on three continents to more than 710,000 people and won 37 national and international awards.
Featherstone said of her move, "It was with a complex mixture of real sadness and joy that I told the National Theatre of Scotland's Chairman Richard Findlay about being offered my new job as Artistic Director of the Royal Court Theatre in London.
"It was the Royal Court which first opened my eyes to the possibilities of theatre and playwrights when I worked there early in my career and it was this passion which led me to Scotland, chasing the brilliance of, amongst so many others, David Greig, David Harrower, Zinnie Harris, Greg Burke and Douglas Maxwell."
National Theatre of Scotland chairman Richard Findlay said, "Vicky has done a fantastic job during her time here with many a great success built around a strong team. She will be sorely missed, not just by us, but by the entire Scottish theatre community. We wish her well in her new job."
Featherstone referred to Cooke's "brilliant leadership" of the Royal Court, who returned the compliment by saying, "I couldn't be happier with Vicky's appointment and am really pleased to be able to hand over the company to such a brilliant and inspiring director."
Chairman of the Royal Court board Anthony Burton said, "Vicky dazzled the selection panel with her vision and inspiration and the English Stage Company Board was left in no doubt that she should lead the Royal Court and take it forward into its next exciting phase. I'm thrilled that for the first time in its 56 year history, the Royal Court will have a woman at its helm."
National Theatre of Scotland will start its search for a replacement immediately.