Whyman to Join RSC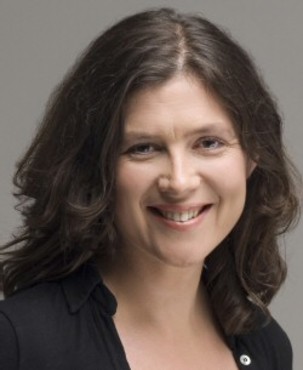 Erica Whyman, currently Chief Executive and Artistic Director of Northern Stage, is to join the Royal Shakespeare Company as Deputy Artistic Director, a new post created by the RSC's Artistic Director Designate, Gregory Doran.
She will join the RSC in January, after seven years at Northern Stage. She will lead the revitalisation of the RSC's experimental studio space, The Other Place, as a home for new work, as well as directing her own productions and playing an active role in forging new artistic collaborations.
"I am so pleased that Erica Whyman has agreed to join the RSC in a newly created role as my Deputy Artistic Director, following her highly successful tenure at Northern Stage," Doran said. "Erica will play a key part in developing new work and new artistic collaborations, as well as directing for us. She will contribute to our future creative strategy and will deputise for me on artistic matters.
"At Northern Stage, she has held an unusual joint position, as Chief Executive and Artistic Director, demonstrating her creative and strategic leadership skills and cementing her reputation both as a director and a producer. She has worked in partnership with a notably wide range of nationally and internationally significant theatre makers, and has shown an appetite and aptitude for creative change and collaborative working practice. She has a great track record and knows the RSC from her long association with us in Newcastle.
"The unique relationship between the RSC and the theatres of Newcastle has always been a source of great pride for us and we are very pleased that Northern Stage is currently a partner in the World Shakespeare Festival."
Erica Whyman said, "I am delighted to be joining the RSC at such an exciting time as it builds on its significant recent success. I am a great admirer of Greg's work as a director, his plans for the company are thrilling and Catherine Mallyon is a tremendous appointment as Executive Director. I have had seven exceedingly happy and rewarding years at Northern Stage and the company and the North East will always be part of my life, but it is an honour to be invited to join a remarkable new team at a moment of change and opportunity for the RSC.
"I have a life-long love of Shakespeare, his humanity, his theatrical ambition and his powerful sense of mischief. I look forward very much to being able to interpret his work for the next generation both of audiences and of theatre makers.
"Northern Stage is in excellent shape, following the success of Close The Coalhouse Door and as we launch Northern Stage at St Stephens, our new venue at the Edinburgh Fringe. I have enjoyed every minute of working in this wonderful building with such a dedicated team of colleagues and friends. I know that I leave it in great hands and look forward to seeing what ambitious adventures are round the next corner."