Write Now 3 at The Jack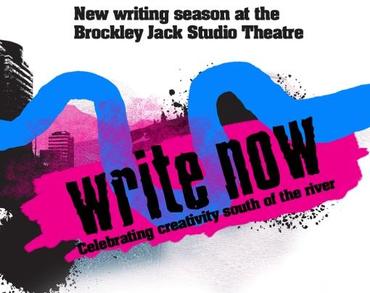 Once again The Jack Studio Theatre received over 80 scripts when it invited writers to submit previously unperformed plays for its new writing festival. In its third year, Write Now includes workshops, play readings and discussions as well as the first fully staged performances of three play entries.
The works to be staged in April are:
Emoticon is a darkly comic play about four teenagers who face their own unique challenges of growing up. Writer Melissa Bubnic has a Masters in Writing for Performance from Goldsmiths, University of London in near–by New Cross. Her work has received awards from, among others, the Children's Literature Board of Australia and Arts Victoria. Last year she participated in the Channel Four UK Screenwriting Programme for new writers and her TV script is currently in development with Channel 4.
Skin Head is a challenging new play about the way we live and the way we let go. Greenwich–born writer Jessica Brown is no stranger to the Jack. Her first stage play, Chocolate Bounty was one of the winning plays of Write Now 2. She has since been short–listed for the BBC Writersroom 10 in partnership with the Jack. She works for BBC Radio Drama.
Borderland is set in the near future on a desolate urban estate laid waste by political reforms. Originally training as an actor at Rose Bruford College, Carol Vine went on to gain an MA in Screenwriting at the University of the Arts, London. Her work has been seen at the Papatango New Writing Festival, the Tabard Theatre , the Soho Theatre and the short films Rise and Irreparable.
Emoticon — Tuesday 10–Saturday 14 April
Skinhead — Tuesday 17–Saturday 21 April
Borderland — Tuesday 24–Saturday 28 April
Jack Artistic Director Kate Bannister headed up the final reading panel whose members included Lin Coghlan (National Theatre, Eastenders, Soho Theatre), Franko Figueiredo (Artistic Director of Stone Crabs), Simon James Collier (Okai Collier Company) and Paul Ashton (BBC Writers Room). Write Now 3 is supported by the London Borough of Lewisham as part of its Cultural Olympiad offer as well as Unity Theatre Trust and local business.