MDH: Puppets Do A Movie
Running time: 2h 00min approx
Age recommendation: 16+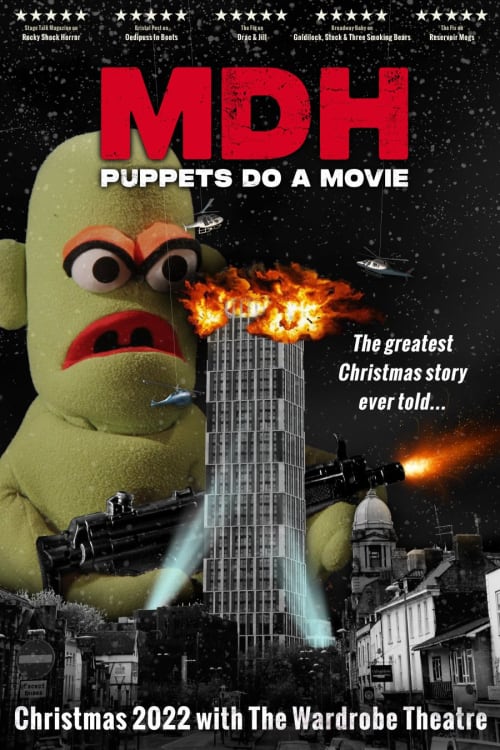 Yippee Ki-Yay! It's Christmas Eve and high above the streets an exceptional German terrorist and his mob of terrifying furry accomplices have seized control of a 35-story skyscraper and are holding everyone inside hostage.
As this villainous master-criminal carries out his murderous plan of deceit, there's one thing he didn't count on—a mysterious party crasher, a fly in the ointment, a monkey on the drum-kit, a pain in the ass—a grizzled, street-wise New York cop who's extremely hard to die.
Can this barefoot vigilante battle against the odds to defeat evil and single-handedly save Christmas?
Performances