42 Balloons
Author(s): Jack Godfrey
Company: Andy and Wendy Barnes from Global Musicals with Kevin McCollum from Alchemation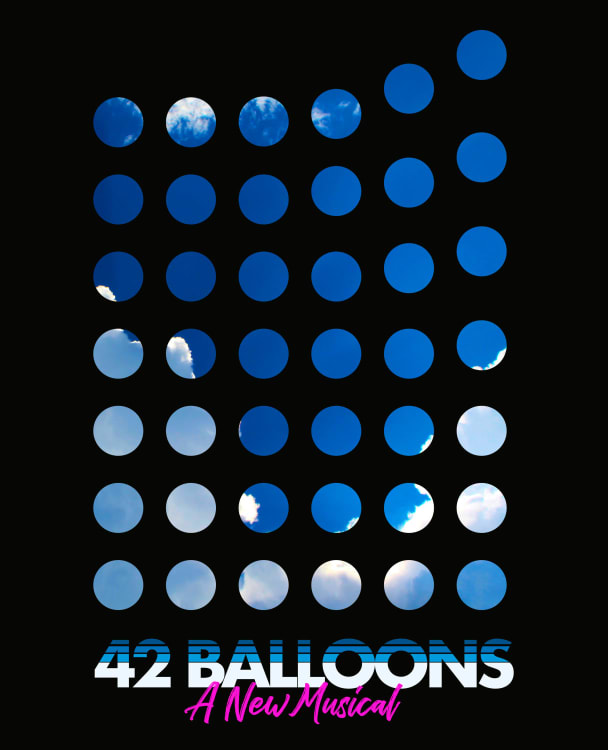 2 July 1982. Larry Walters, a truck driver, flies sixteen thousand feet above Los Angeles, using a lawn chair and 42 helium-filled weather balloons.
No, seriously.
42 Balloons tells the story of how Larry, with the help of his girlfriend Carol, defied gravity and FAA airspace regulations to make his lifelong dream a reality.
Inspired by a highly improbable true story, and featuring an original '80s-pop-inspired score, 42 Balloons is a new musical about stupid dreams and doing whatever it takes to achieve them.
The staged concerts will be staged at the Vaudeville Theatre on Monday 14 November at 7.30pm, Monday 21 November at 7:30PM and Monday 28 November at 2:30PM now at 7:30PM.
Performances