Cosmic comedy at Court
Published: 11 March 2023
Reporter: David Upton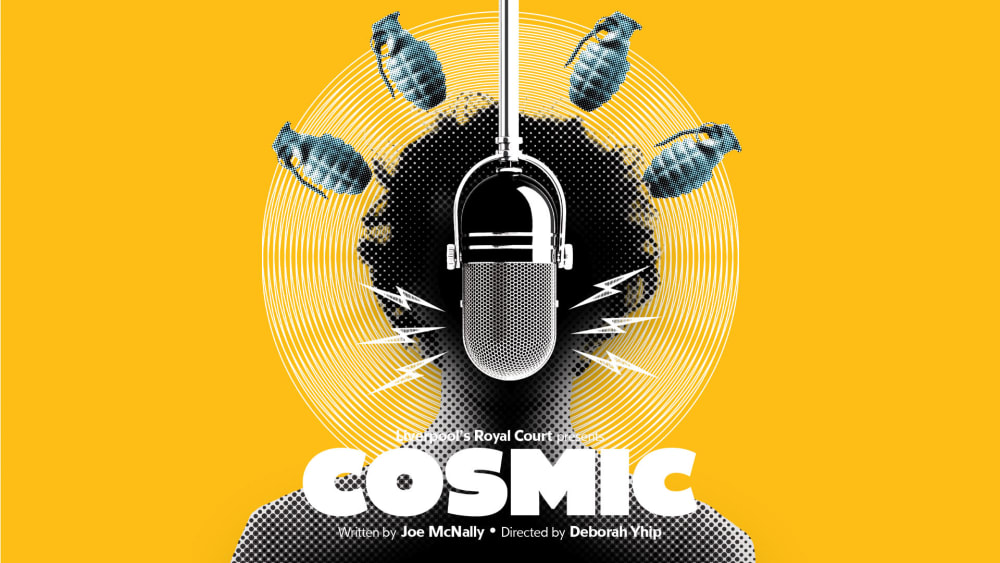 Liverpool's Royal Court Theatre Studio stages Cosmic, a new comedy by Joe McNally about what happens when you look a bit too hard at everyday life for a bit too long.
It stars Clare Hackett, Connor Henry, Andy McLeod, Mark Rice-Oxley and Kalli Tant and is directed by Deborah Yhip.
Vinnie knows things that the average man on the street doesn't even think about. He knows about the dangers of 5G and that tuna is a terrible topping for a pizza.
Cosmic runs March 22–April 8.
The show contains some strong language and recommended age is 16+.
Related listings

Cosmic - Joe McNally