Hurrah for children's intro to opera
Published: 27 January 2022
Reporter: David Upton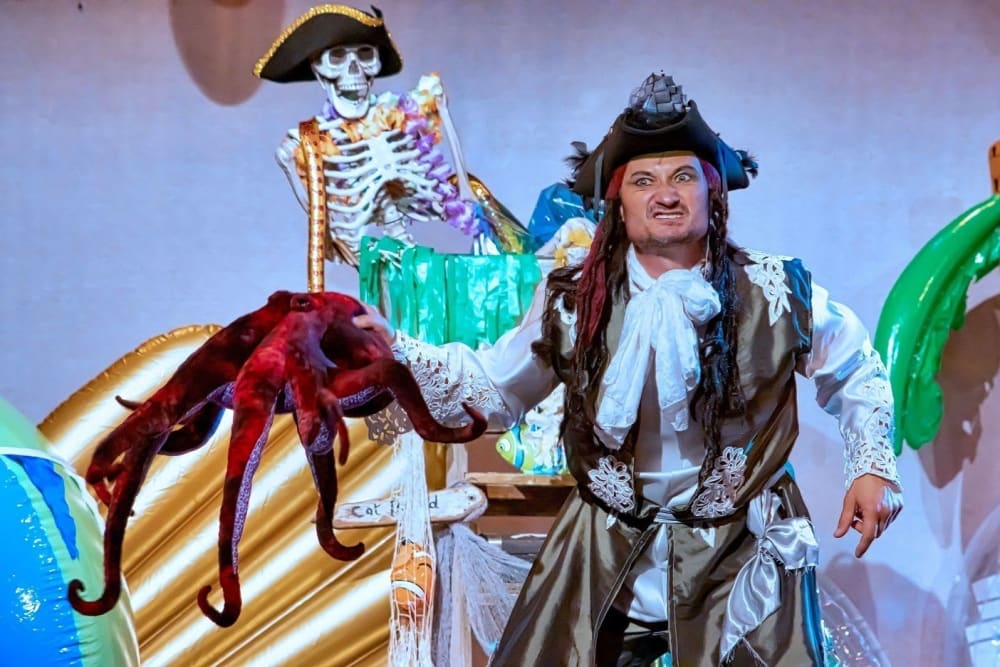 Bill Elms Productions and Absolute Children's Opera collaborate to develop a fun-filled show introducing children of all ages to opera.
Hurrah! For The Pirate King is on a mini tour in February during the school half-term, visiting The Atkinson, Southport (February 18), The Old Courts, Wigan (February 20), The Old Rep, Birmingham (February 23), Square Chapel Arts Centre, Halifax (February 24), Millgate Arts Centre, Saddleworth (February 25) and Epstein Theatre, Liverpool (February 27).
Follow the great Pirate King's swashbuckling adventure, as he embarks on a magical musical journey to find a treasure beyond gold and jewels.
It's an operatic singing adventure created especially for children, "wrigglers, fidgeters and music lovers" from 0–99.