Making space at the pub
Published: 12 January 2022
Reporter: David Upton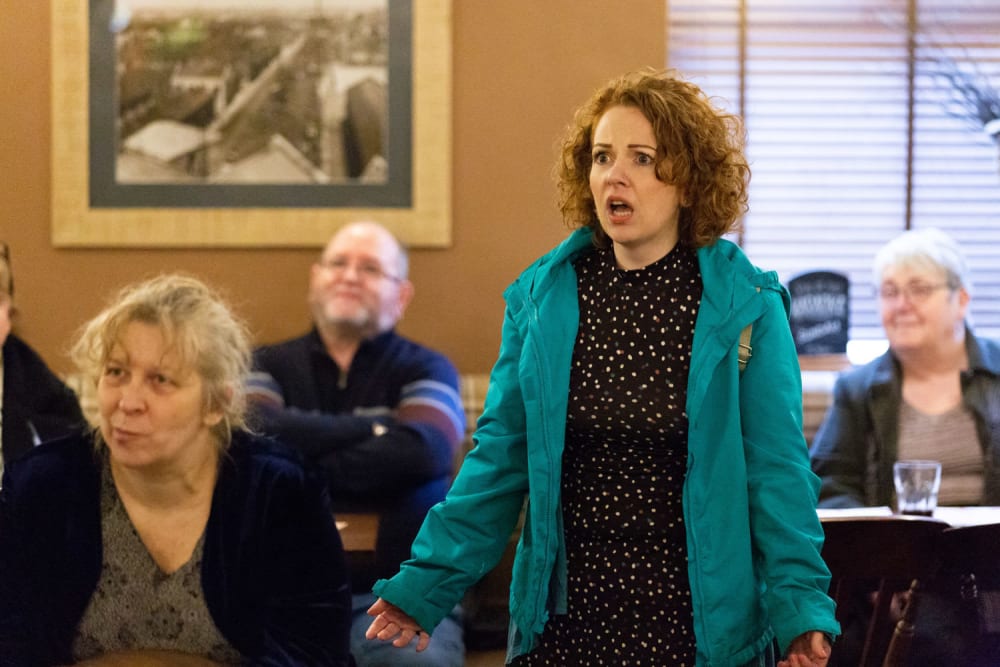 Box of Tricks' latest immersive play The Last Quiz Night on Earth is touring February to April with several dates around the region.
It opens at The Derby Brewery Arms, Manchester—and offers audiences a very different experience of live performance. Meriel Scholfield will reprise her role as landlady Kathy and will be joined by new cast members Chris Hoyle, Matthew Khan and Tilly Sutcliffe.
An asteroid is heading towards Earth, so what you would do? Head to your local pub for a quiz of course!
Sounds remarkably like current Netflix hit Don't Look Up but this is the final countdown. With time ticking, some unexpected guests turn up out of the blue. Bobby wants to settle old scores and Fran wants one last shot at love. Expect the unexpected and plenty of drama as this show gets quizzical.
The pre-apocalyptic comedy—which was cancelled midway through its 2020 tour due to COVID-19—will be staged in urban and rural venues across the country, including theatres, village halls, community spaces and local pubs.
Manchester-based Box of Tricks won acclaim with its productions SparkPlug, Narvik and Under Three Moons and two sold-out tours of Chip Shop Chips.
It's at
The Derby Brewery Arms, Manchester February 23–26.
Edge Hill University, Ormskirk, March 7
Bank Top Tavern (in association with Oldham Coliseum & Oldham Library), March 14–15.