Notflix streaming to Oldham
Published: 23 January 2022
Reporter: David Upton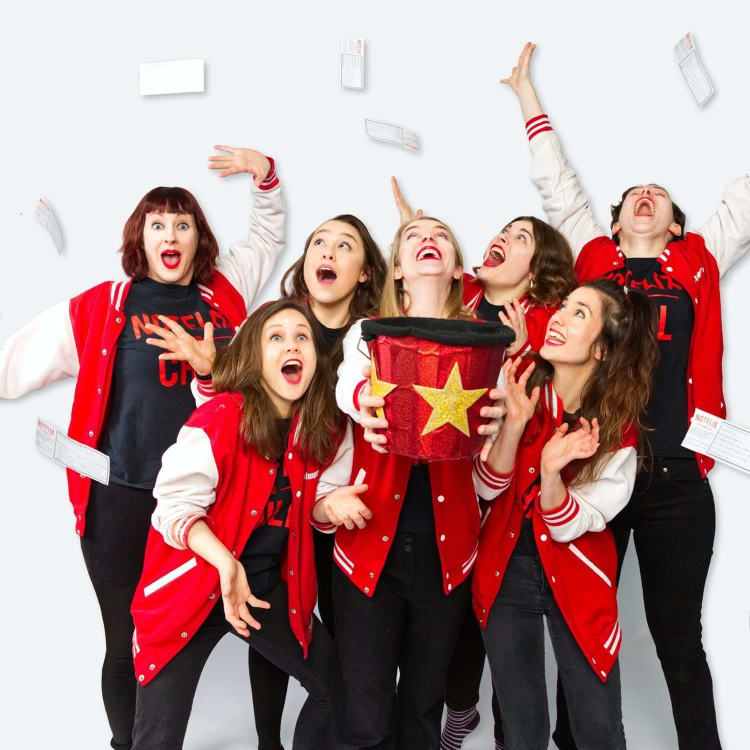 Audience suggestions take the lead in a new improvised musical Notflix.
It comes to Oldham Coliseum February 5, combining hit movies, "the UK's top female improvisers" and a full live band.
Each performance is entirely unique.
Based on audience suggestion of a favourite movie, the cast and band take the location, key scenes and characters to create a brand new narrative. All scenes, songs and vocals are improvised spontaneously to create a high camp, musical celebration.
Notflix: The Improvised Musical received widespread acclaim at Edinburgh Fringe Festivals 2016–2019 and sell-out runs elsewhere.