A Christmas Carol

Northern Ballet
Palace Theatre, Manchester
–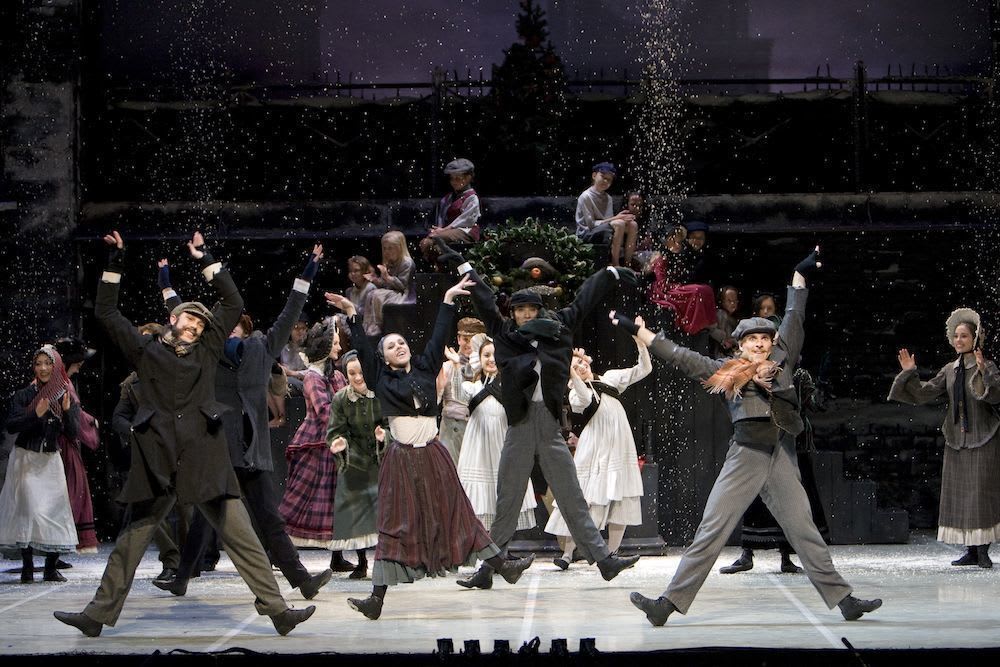 It's the Christmas Present—and the Past and the Future for that matter—that just keeps on giving...
Even after a gap of seven years, the return of this Northern Ballet favourite to their seasonal repertoire still looks as fresh and inventive as it did on its first outing 21 years ago. That's probably why the New Zealand Ballet has just added it to its own roster.
The adaptation of Charles Dickens's cautionary warning on self-imposed austerity may actually ring a few more contemporary bells nowadays, but as a piece of modern dance theatre it can still hit all the right notes.
Indeed what strikes you about this spirited revival, which sees choreographer Massimo Morricone revisiting his original work, is the generosity of spirit it shows to all its dancers. There are no star roles in a ballet that gives all its performers a chance to dazzle and delight, though naturally Scrooge's 'cash conversion' earns Giuliano Contadini the warmest applause at the final curtain.
It is a show in which designer Les Brotherston's scenic and costume imagination still sets it apart, while composer Carl Davis's score blends Christmas carols, songs and folk dance themes into a faux familiarity that makes it all feel and sound like a classical ballet.
Morricone's neat little dance touches however give it that contemporary gloss, especially in the flirty and funny moments of the Fezziwig family celebrations. Jessica Morgan and Matthew Topliss make this a real party piece.
The punch is slightly pulled on the first entrance of Darren Goldsmith as the Ghost of Christmas Future—centre stage instead of a dramatic window appearance. But perhaps that's designed to make this production just a little more child friendly? If so it's still bordering on a PG rating for the more impressionable...
But in a story full of spectral networking, disability awareness and even an on-stage snowfall that draws an appreciative audience "Ahhh!" few are going to say 'Bah humbug' to this performance.
Catch it while you can though, because such a lavish production is unlikely to be back for a while.
Reviewer: David Upton