A Hero of Our Time
Mikhail Lermontov adapted by Oliver Bennett and Vladimir Shcherban
Hunch Theatre
Arcola Theatre (Studio 2)
–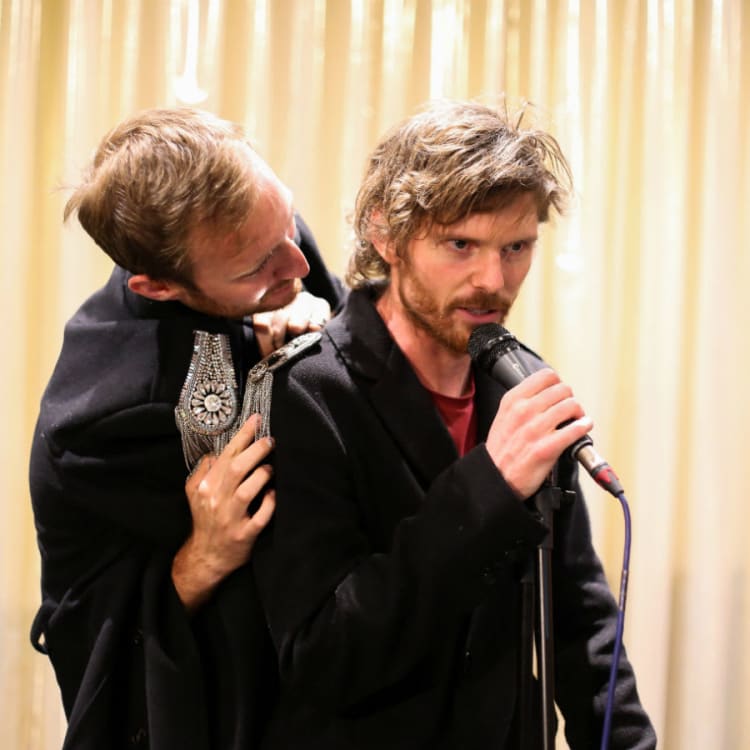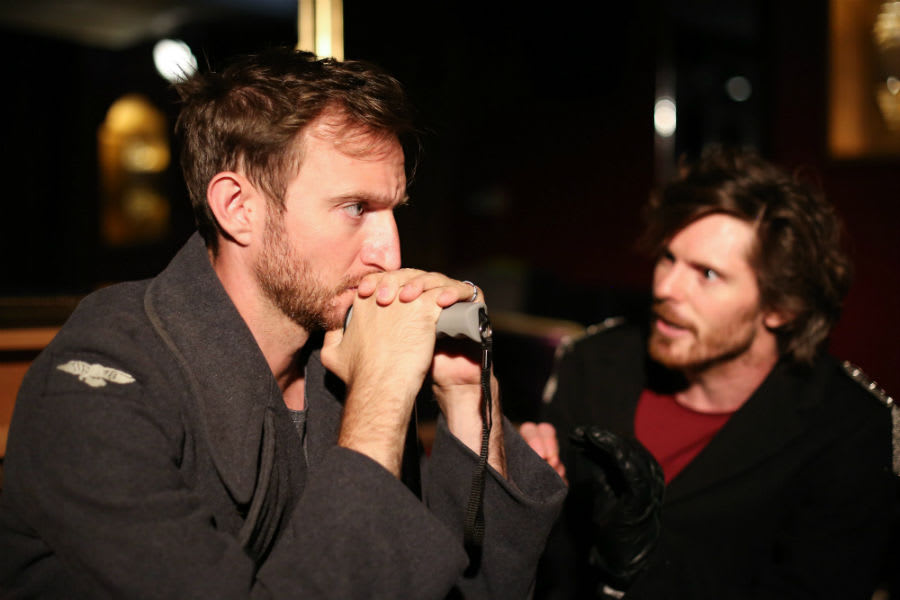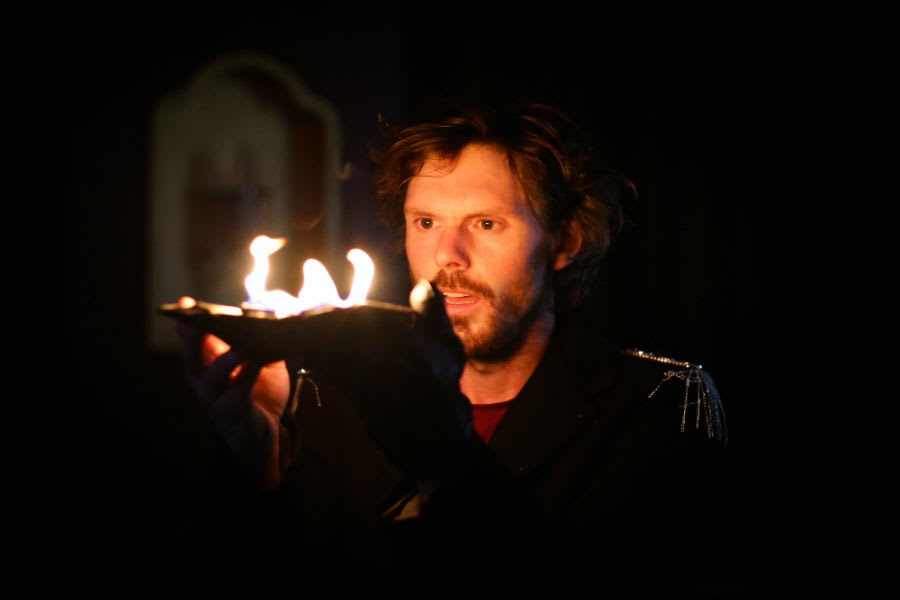 The bad boys are in town.
Pechorin and Grushnitsky (James Marlowe) are old friends, privileged children of the elite, bumping chests, laughing together, trading gossip about the locals and swapping stories about the women, especially the women.
But these aren't Etonians out to wreck the spa for fun. These are soldiers in Oliver Bennett and Vladimir Shcherban's lively adaptation of a later section of Mikhail Lermontov's novel set in 1840s Russia.
The novel follows Pechorin, an arrogant snob, a thief, and a racist who has committed the most appalling crimes against women. This according to Mikhail Lermontov is the reality of the elite's notion of a hero.
The stage adaptation of an episode late in the novel lets us glimpse something of the havoc caused when the two friends compete to win the attention of Princess Mary.
Pechorin is bored and certain he can win the attention of any passing woman, even if his friend is in love with her.
He has no loyalty to the friend or respect for any women. As he explains, "I hate women in order not to fall in love with them." And in any case, he believes that treating them mean gets the women interested.
The setting remains Russia but, in a boisterous funny performance, it is given a very modern language ("you were taking the piss," says a character) and theatrical style.
The characters talk across each other, the dialogue is fast and often witty, scenes are given a physical humour. Watch out for the first dance sequence between Pechorin and the Princess Mary.
They even encourage audience participation, leading everyone in a chant of "Mary, Mary, Mary" so as to get her to sing something from the film The Bodyguard.
But there is also something else about this humour. Where it is only incidental and occasional to the novel, it has become the dominant characteristic of the play with lots more fun added to boost the laugh quota. We even get the fine comedic duo Pechorin and Grushnitsky gargling competitively.
Pechorin is also the play's point of view. He pauses the action and is the only one to address us directly. He is played with such lively affectionate charm by Oliver Bennett, it is difficult to dislike him.
We barely notice that he is the only real character, that the women (all performed by Scarlett Saunders) are barely sketched passive objects, included simply to be manipulated by the predatory Pechorin.
If the depiction of the monstrous sons of a privileged elite by Lermontov and other Russian writers helped stoke the fires of revolution, this show would likely send Boris Johnson to bed chuckling about the cosy world that could generate such safe, entertaining drama.
Reviewer: Keith Mckenna