After Independence
May Sumbwanyambe
Papatango
Arcola Theatre
–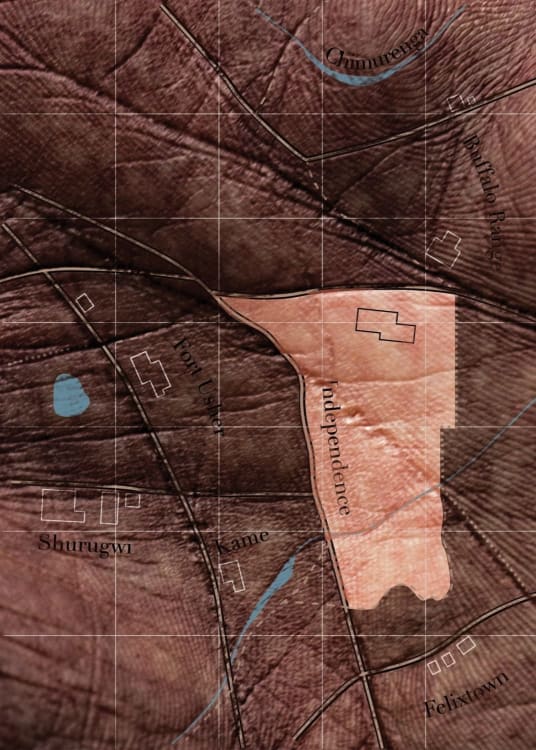 Inspired by real events in Zimbabwe, After Independence uses the plight of one family to shine a light on a much larger socio-political situation.
When civil servant Charles (Stefan Adegbola) arrives to try and persuade Guy (Peter Guinness) to sell his land, he not only meets a family at breaking point but also triggers deep-seated political and cultural arguments that have been simmering for some time. Although both know the reality of the visit is for one man to sign a piece of paper for another, they also both recognise what it symbolises. Like it or not, they also acknowledge what they represent for each other even though as individuals they can't correct the wrongs of history or speak for an entire nation.
Despite constant references to the beauty and size of the land, Max Dorey's sparse set neatly cages the characters creating an atmosphere of unease and confrontation. This sense of claustrophobia is carried through to the dialogue in which the fence represents either the tyranny of Government or its wish to protect the people; depending on which narrative you want to trust.
Therein lies the biggest strength and also weakness of this play; May Sumbwanyambe gives the characters plenty of angst, self-righteous anger and fiercely intelligent argument but little in the way of dramatic growth. It plays out as an essay in which the main points are repeated several times, emphasising the legal, moral and emotional complexities of their collective circumstances but with little plot development. This family snapshot provides the framework to raise issues such as nationhood, justice and tainted inheritance but does so without subtlety.
This plain-speaking approach is reflected in the direction, which rarely allows for any physical proximity between characters and demonstrates power play through strong stances and use of the diagonal. Whilst Charles and Guy verbally spar displaying strength through rationale (but on some level enjoying the fight), it is the women, with absolutely rigid posture and brimming with frustration, that provide the dynamism.
The cast attack their roles, each believably portraying their viewpoint and there is a sense of deliberate disconnect in their interaction as each claims to seek a wider good but is really looking to their own interests.
A play that rightly raises more questions than it can answer, After Independence is an eloquent examination of two very different standpoints in a rapidly changing world. The characters are unflinching in their personal resolve so it is left to history to tell the rest of their story.
Reviewer: Amy Yorston