Any Means Necessary
Kefi Chadwick
Nottingham Playhouse Theatre Company
Nottingham Playhouse
–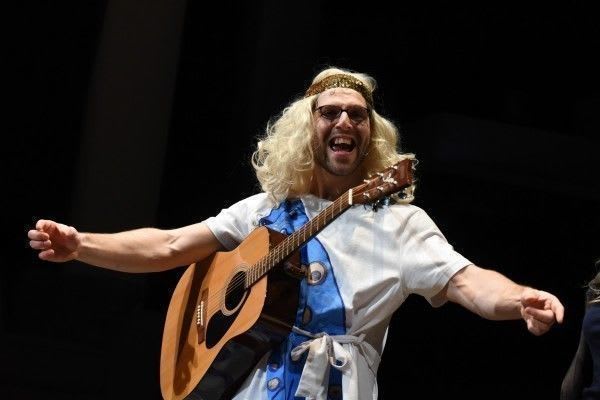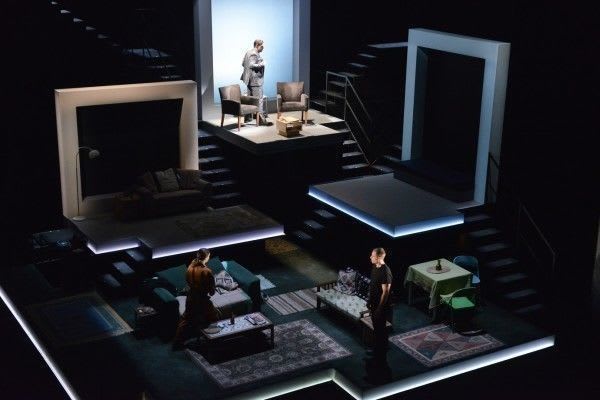 It's been described as "one of the biggest police scandals of all time". An undercover police officer, it was revealed in 2011, had been living among political activists in Nottingham.
Not only had he been spying on protest groups for seven years, the Metropolitan Police agent provocateur had engaged in intimate relationships with individuals. And this was sanctioned by Special Branch.
The case against six activists accused of conspiracy to commit aggravated trespass at Ratcliffe-on-Soar power station in Nottinghamshire collapsed when it was disclosed that Mark Kennedy was an undercover policeman.
While premininary hearings into the Pitchford Inquiry into undercover policing are continuing, Nottingham Playhouse and writer Kefi Chadwick have come up with a fictional account involving an officer similar to Kennedy.
Chadwick spent three years researching and writing Any Means Necessary, speaking to some of the women involved in the Kennedy controversy and their legal team. The aim was to discover the emotional cost and follow the victims as they tried to differentiate between truth and deceit.
The play revolves around "decent" Dave, an officer in the Met pretending to be a carpenter who infiltrates a group of eco-protesters and starts a relationship with one of them, Mel.
The success of Any Means Necessary is down to the two lead actors. Samuel Oatley is totally credible as Dave. Initially he accepts that what he has to do is part of his job. But as he spends more time away from home he begins to buckle under the pressure of living a double life. His wife begins to lose patience with him and his children hardly know who he is. Sympathy for him grows when he finds out that the Met uses him in the same way as the women who are duped by undercover officers.
Kate Sissons gives an admirable performance as Mel. She is taken in by Dave who convinces her they share the same interests and she is certain that their love will last forever. She is devastated when the truth about Dave is revealed; her vulnerability is almost palpable.
There are enjoyable offerings from Nicholas Karimi who doubles as likeable Scot Gav and Dave's ruthless boss Jimmy and Jo Dockery as Mel's highly ambitious sister Abby and hard-nosed barrister Cara.
With a fascinating subject, an impressive set on four levels by Sara Perks and Adam P McCready's sinister, booming music, Any Means Necessary seems to have everything in place for a huge hit. But it doesn't quite come off.
The first half feels too long as Chadwick takes time over the development of Dave and Mel's relationship. After the interval, a scene in which a policewoman is told she cannot simply resign from the undercover unit seems contrived. Depictions of an official inquiry into the scandal sometimes appear disjointed and out of place. And the ending leaves little belief that the victims will actually get justice.
Any Means Necessary is a story that deserves to be told and shows that truth can be stranger than fiction. At two hours and 20 minutes, it feels a bit long; judicious pruning might engage with more of the audience and achieve a greater impact.
Reviewer: Steve Orme