Baddies: The Musical
Book, lyrics and story by Nancy Harris, music, lyrics and story by Marc Teitler
Unicorn Theatre (Weston Theatre)
–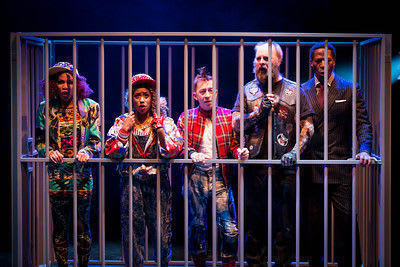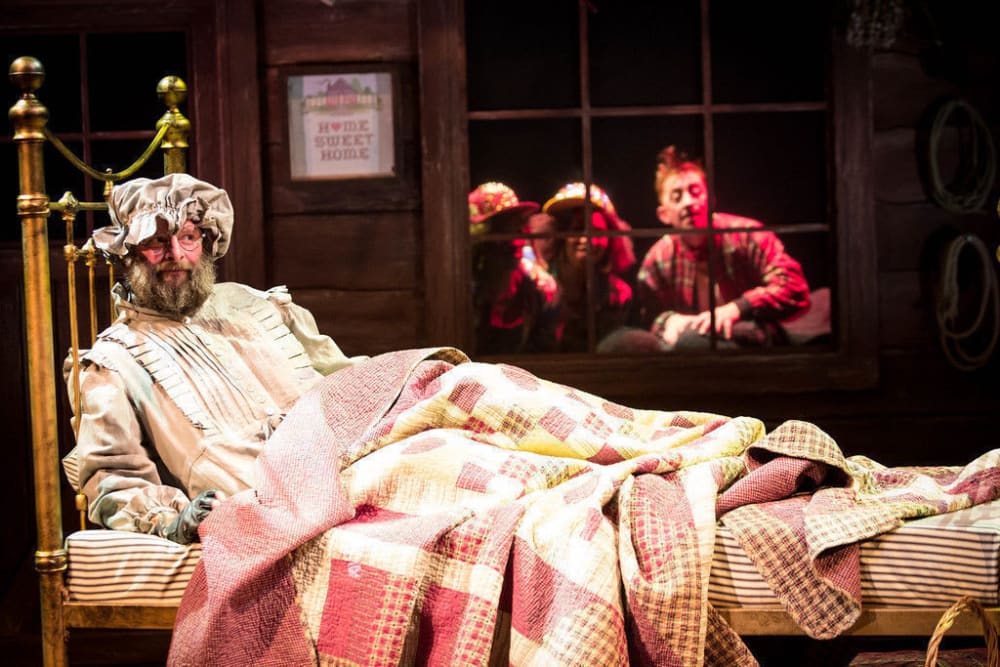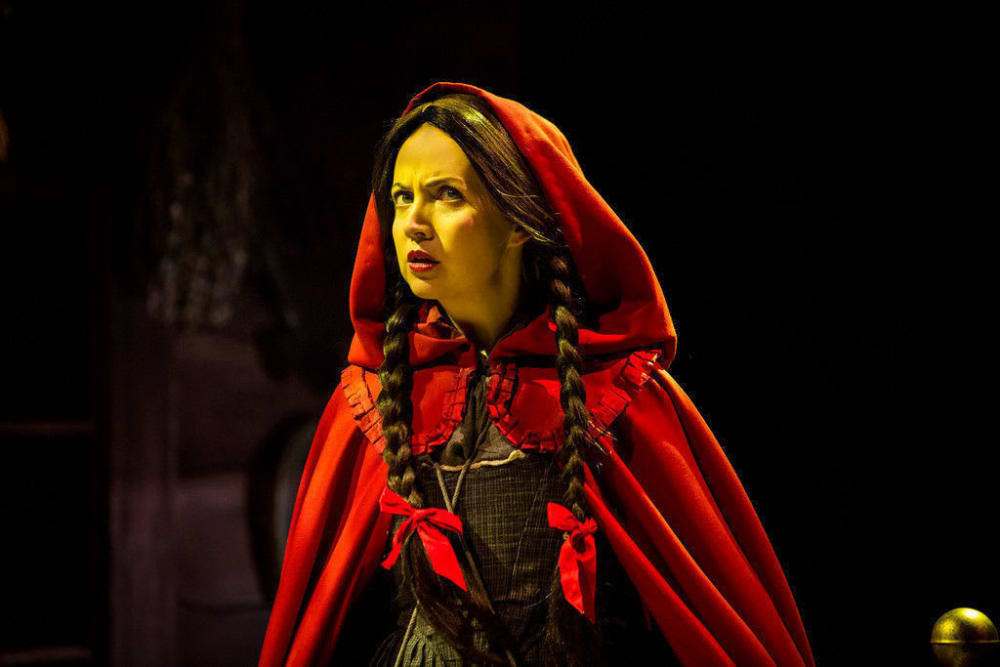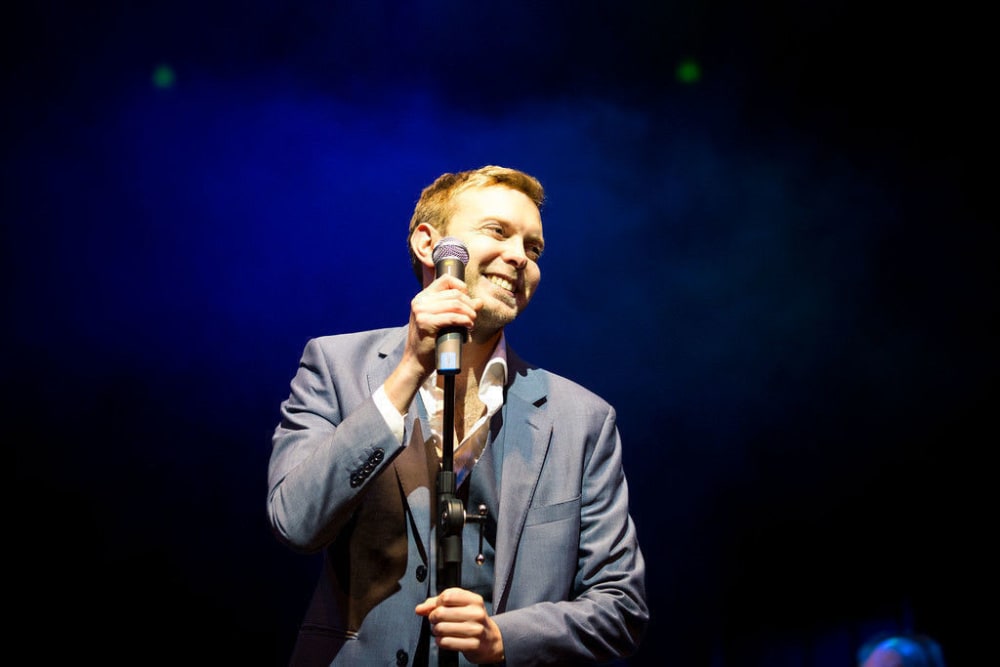 There is not much that can match a packed house of youngsters totally caught up in a performance, enjoying it thoroughly and exploding in spontaneous reaction. That's what this revival of the Unicorn's 2015 production of Baddies: The Musical produced when I saw it.
It's a tale that brings together a bunch of fairy-tale characters and takes a new look at them: baddies and goodies.
It invites you into the dark, dangerous wood with Little Red Riding Hood (Kathy Rose O'Brien) on a visit to grandma. Big Bad Wolf is already in grandma's bed, wearing her nightdress and mobcap. He's just getting ready to eat her when he is interrupted.
Soon BBW finds himself a prisoner, incarcerated with villainous Captain Hook, the Ugly Sisters who gave Cinderella such a tough time and the reprobate Rumplestiltskin. They're a bad lot that's been rounded up for punishment and rehabilitation by golden goodies Cinderella and Peter Pan.
But is all what it seems? And whose side should the audience be on? There is angry outrage when Pan declares, "boys are more clever than girls," and enthusiastic excitement when things go the way that they want.
You can't help but love Nigel Barrett's tattooed hairy-biker Wolf with his huffs and his puffs and blow your house down. Even he is surprised at how frightening he can be but he has to be bad; it's his job, he has to follow the story.
Ugly sisters Fay and May (Karis Jack and Ngo Ngofa who aren't—ugly that is) are fed up with all the attention going to the pretty girls. They've designed themselves some colourful outfits to counteract that. It's not their fault they have to be nasty (though they do seem to enjoy it).
As for Hook (Cornell S John), a lawyer before he became a pirate, he is something of a smoothy who seems a real gent when he's not putting on the frighteners (and even he's afraid of Big Bad Woolfie). Then there's tartan-clad Rumplestiltskin (David McKay returning to the role he created last year). He may strike nasty bargains but here he is the underdog. The others say he farts and call him a Hobbit: they don't mean it nicely. "I'm not, "he says, "I'm just a wee man"—and did you know that he's marvellous at maths? That comes in handy later.
Pan and Cinderella say they are carrying out the Council of Bedtime Stories' instructions but they have their own agenda. Kathy Rose O'Brien's Cinders is very much a Disneyland princess, Christian Roe as Pan, so sure he is the best at everything, a corporate wheeler-dealer, each as duplicitous as the other—and poor Woolfie thought he and Cinders were an item!
There is skulduggery afoot and disaster round the corner but the good guys (which ever they are) are on to it to restore things rightly, though there's a final twist before it's over.
With lively songs that flow out of the situation, this is fast-moving fun, a couple of slow scene changes excepted. Director Purni Morell goes for the real; there's no pantomime style incitement of audience reaction or character caricaturing. Her actors make these real people you can feel for, not cardboard cutout baddies, and it is the empathy that they create that produces such a warm, engaged reaction from their audience, including the adults scattered among them.
Reviewer: Howard Loxton