Barking in Essex
Clive Exton
MJE Productions, Theatre Royal Haymarket Productions and James Quaife Productions
Wyndham's Theatre
–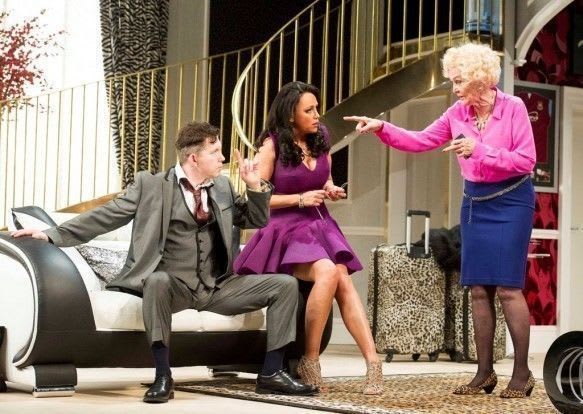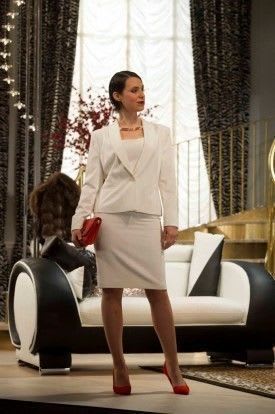 This posthumous play from Clive Exton presents us with a family you'd want to run a mile from: foul-mouthed mother Emmie Packer (Sheila Hancock), her ignoramus of a son Darnley (Lee Evans) who seems to suffering from some ghastly genital disorder, his wife Chrissie (Keeley Hawes), a little bit brighter and with a lively dress sense and Algy, another (unseen) son who is about to be released from prison and who is looking forward to reclaiming the proceeds of million pound heist he's been in gaol for, little knowing that his mum has already spent it.
This could be Lynda La Plante or Martina Cole territory, but Simon Higlett's opening set announces something very different. With a glittering arc of staircase, gold-trimmed edges to every change of ceiling level, zebra-patterned curtains, a feature column of water with bubbles rising through it, black and white leather sofas, a red stool moulded like an upturned hand, paintings hung to high to see them, a stand of Ferrero Rocher chocolates, and a pile of DVDs paid for with Algy's ill-gotten gains and looking like a satirist's conception of extravagant poor taste. And that's the problem with director Harry Burton's production and indeed with the play.
There are some very funny lines and funny moments and some of the audience clearly have a good time, but the balance is wrong. Every individual element on the set is so real while the ideas seem much more like material for a cartoon.
The same goes for the performances which are forceful and full-blooded but trying to be too real. This may be a tale of a manipulating and exploitive mother and an opportunist wife, an even more opportunist lawyer who has become Algy's fiancée (Montserrat Lombard) plus a geriatric hit-man (Karl Johnson) in which those left living decamp to the Costas, but the real jokes are in the situations not the constant use of four-letter sexual expletives and there is too much talk that slows down what would work better as Grand Guignol farce.
Sheila Hancock storms her way through like the talented trouper she is and Lee Evans has moments when he only has to look at the audience to be funny while Monserrat Lombard scored points for me in the way she just walked up stairs, but this certainly isn't the play by which a writer as good as Clive Exton will be remembered—at least I hope not!
Reviewer: Howard Loxton