Betrothal in a Monastery
Sergei Prokofiev, libretto by composer and Mira Mendelson, after the play The Duenna by Richard Brinsley Sheridan
Kirov Opera
Marinsky Theatre, St Petersburg
From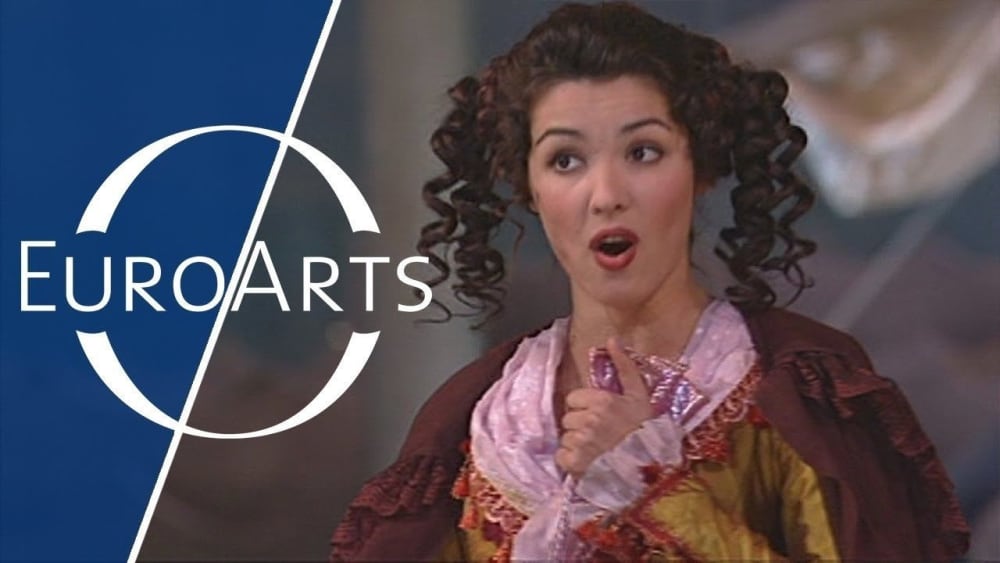 Sergei Prokofiev wrote Betrothal in a Monastery with Mira Mendelson in 1940 and married her in 1948. The opera was not performed until World War 2 had ended in 1946.
The libretto is an adaptation of Richard Brinsley Sheridan's The Duenna which premièred in 1775 and ran for seventy-five nights, an unprecedented number of performances in its day and which made him famous. The music for the songs was by his father-in-law Thomas Linley and Linley's son, Thomas. The songs were a major part of its success.
Prokofiev concentrates on the romance and the farce. The score has a light, witty, bubbly humour in the opera-buffa manner and the libretto has all the familiar ingredients: fathers arranging marriages their daughters don't want; daughters falling in love with penniless lovers who serenade below their windows; couples eloping, and women swapping identities with other women.
The production online, directed by Vladislav Pazi, conducted by Valery Gergiev and designed by Alla Kosenkova, was seen at the Mariinsky Theatre in St Petersburg in 1998. The staging, or rather the over-staging, has a jolly, colourful carnival atmosphere with its commedia dell'arte troupe, masked dancers outlandishly costumed, rowdy boozy monks and on-stage band. There are in fact too many interludes and the choreography is not good enough to justify them.
The leading comic character is Mendoza, a rich Jewish fishing merchant. Sergei Alexashukin puts on a comic ugly make-up: bushy hair, bushy beard, bushy moustache and bushy eyebrows plus a Cyrano nose. He has wide-open eyes which he puts to good use. He looks funny and he is very funny.
Mendoza has high hopes of marrying Louisa, Don Jerome's pretty daughter (Anna Netrebko). He ends up being fooled into marrying her old and ugly nanny, the duenna in Sheridan's play. Larissa Diadkova, who disguises herself as Louisa, doesn't stop mugging. Nikolai Gassiev does less as Don Jerome and is far funnier. He also plays a glass harmonica.
Mariana Tarasova charms as Clara who is in love with Louisa's brother. The eloping couples have a delighful quartet, "No One Is Able to Take Away Our Happiness".
Sheridan's The Rivals and The School for Scandal are regularly revived. It would be nice to see The Duenna. It has not been seen since 1954 when Joyce Carey played the leading role and Joan Plowright had a small part. Julian Slade, author of Salad Days, which opened a couple of weeks later, wrote the music for the songs.
Reviewer: Robert Tanitch