Big Brother Blitzkrieg
Hew Rous Eyre & Max Elton
Bitter Pill Theatre
King's Head Theatre
–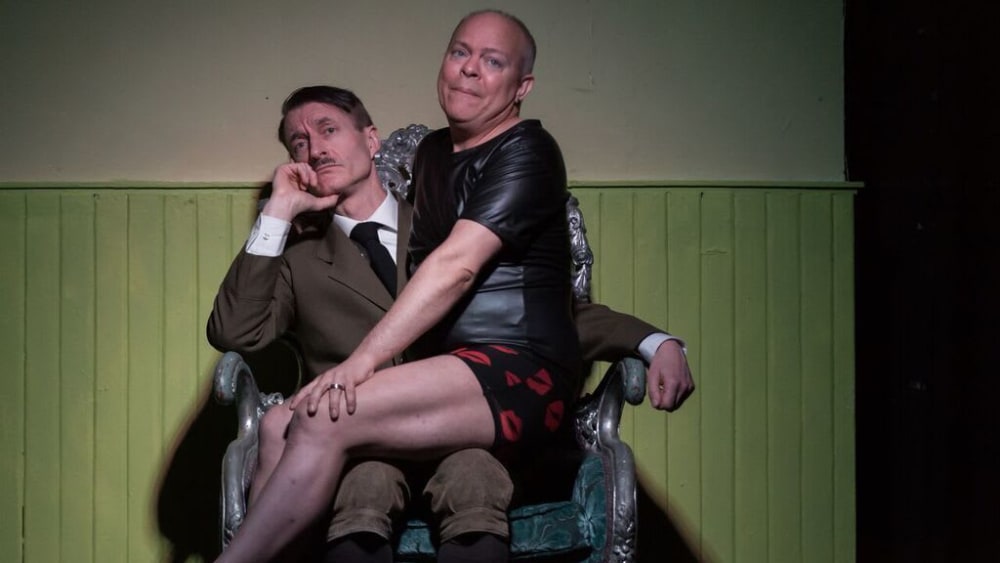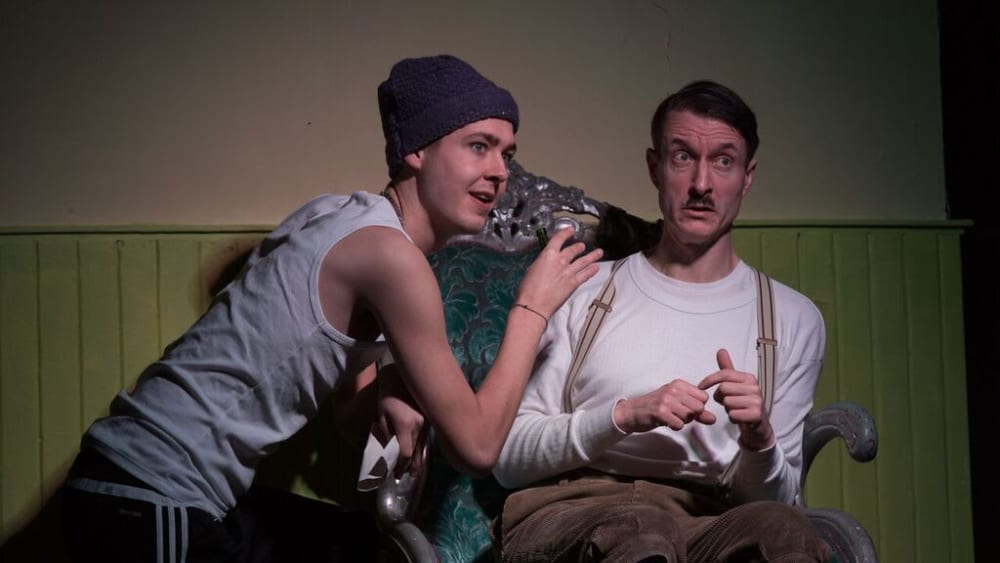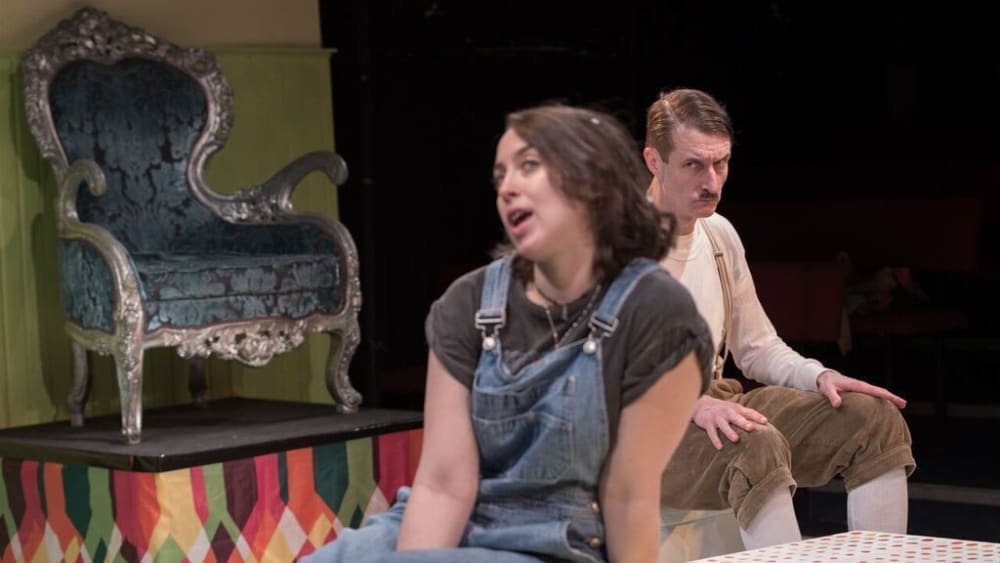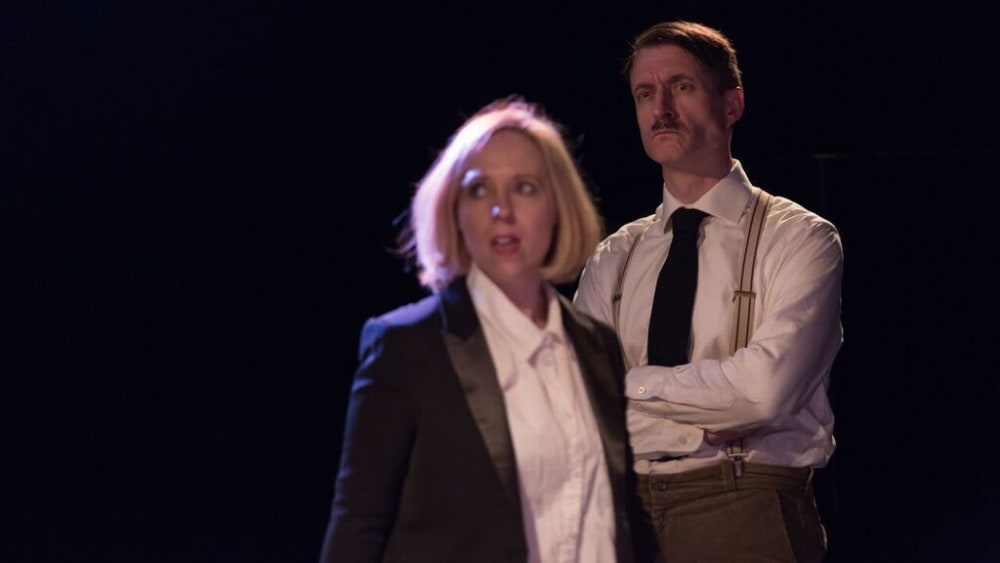 It is 1909, and 20-year-old Adolf Hitler has just been turned down (again) by art school—and not told to apply again. It's all too much. He tries to shoot himself and perhaps he does succeed for, when he regains his senses, he finds himself in a kind of Limbo: television's Big Brother House.
This is both a sendup of the Big Brother "reality" show and a comic look at the pernicious way in which Herr Hitler came to power. It is not really a satire on so-called "celebrity" nor on the rise of fascism and the Third Reich, more a light-hearted bit of fun, though it does turn darker as it progresses.
The first housemate the disoriented dictator encounters is Neil Summerville's chubby, ebullient and ultra camp Felix in a cheetah-face t-shirt who seems to be some kind of celebrity. Then there are Charlie (Hannah Douglas) as self-described Femi-Gender (adamant that Lesbian is the wrong nomenclature) and would-be rapper M-Cat (Kit Lloyd) who's non-too-clever but full of enthusiasms and soon Adolf's yes-man.
Hitler is rather taken by posh PR lady Lucy (Jenny Johns), recognising that he can learn from her in controlling the masses. Remaining housemate is Rachel (Tracey Ann Wood), a housewife and mother who has left a weeks-old baby behind to come into the Big Brother House; she's the practical person who find herself housekeeping for the others—and, by the way, she is Jewish.
Stephen Chance plays Hitler and he dominates from the start with an explosive portrayal of pent-up prejudice and perplexedness, a control freak with a conviction of his absolute rightness and a voice with an edge and an accent that could cut through concrete. He presents a caricature that is hysterically funny but the play and his performance are built on just a single idea, an extended gag that can't be sustained for a whole show.
Fortunately, the writers know this and just when it could run out of steam Hitler's refusal to accept Big Brother's orders sees him suddenly evicted—and then brought back, when his influence on the others becomes more serious as he gets them to turn against Rachel.
Big Brother gets the housemates playing a game called War Zone but it doesn't attempt to parody events in WW II, nor does the play parallel real events in Hitler's progress—or begin to match the actual awfulness of the "real" Big Brother's excesses.
There is Fear and Misery of the Third Reich presenting Brecht's warning about Hitler on the other side of the Thames but, while Big Brother Blitzkrieg does reflect the insidious way in which attitudes can be altered, its object is laughter and Chance and Summerville know how to keep it coming.
Reviewer: Howard Loxton