Bingo!
Anita Vettesse & Johnny McKnight
Grid Iron & Stella Quines
Assembly on the Mound
–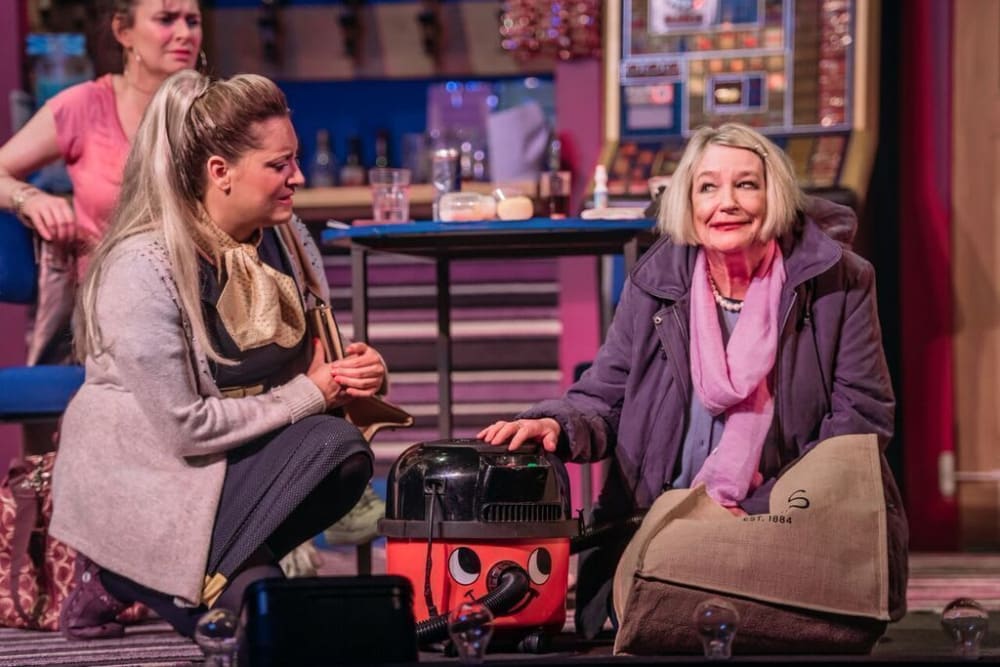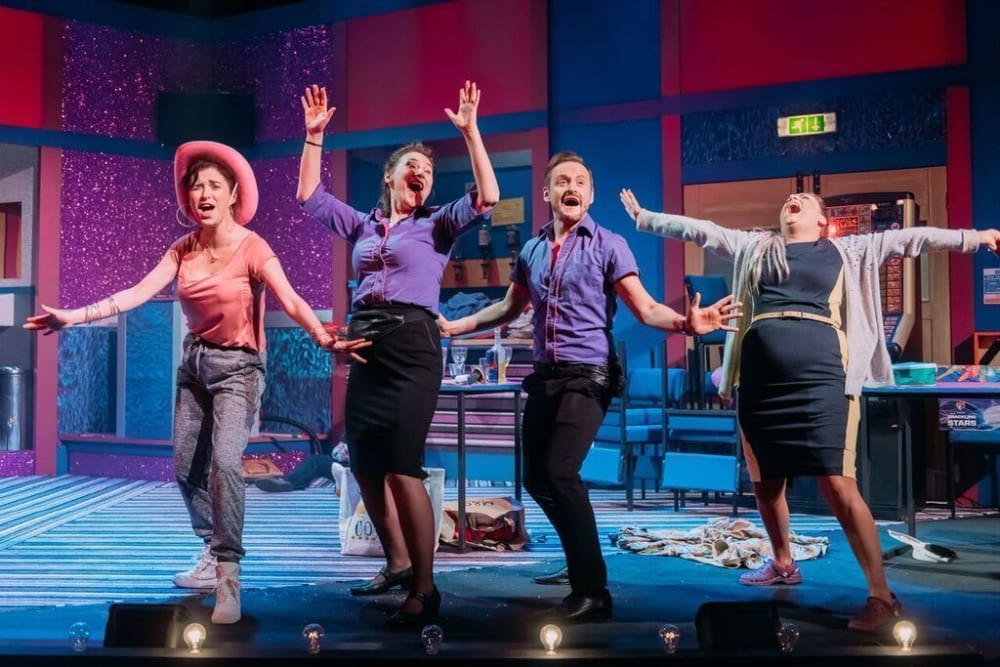 Bingo! is a new musical comedy which delivers some fun singing numbers, a few shocks and plenty of rude words, but doesn't quite achieve a full house.
The six characters are not especially sympathetic and quite simply drawn. The patrons include Ruth (Jo Freer), a tired new mother Daniella (Louise McCarthy), her friend and Daniella's overbearing mother Mary (Wendy Seager).
The caller is Betty (Jane McCarry) with camp assistance from Donny (Darren Brownlie). The funniest turn though comes from newcomer Joanna (Barbara Rafferty) who is escaping her cheating husband.
The music draws nicely on cheesy music you associate with the bingo hall and the cast belt out the songs creating that charged atmosphere. The first act doesn't dawdle and moves along at an energetic pace.
The plot is reminiscent of an Orton farce: events get out of control very quickly, escalating hilariously to weird heights by the end of the first act.
Daniella has duped her friends out of the money they gave her to organise Betty's hen do and this leads to a hostage situation after Mary wins big, denying Daniella a chance for redemption.
Joanna is a scream, getting totally out of it on booze, pills and poppers and dancing with her Henry hoover. Sadly though, Rafferty does not get a lot to do in the second act.
The problem for the show is: where can the second act go after the shock level achieved by the first act? With a small cast, removing one member (there's a death at the end of the first act) makes a big difference to the energy too.
Mary and Daniella's mother-daughter relationship is explored in more depth, but as both character's are so deeply unappealing you don't feel any great investment in this storyline.
The performances though are strong; Seager's bitter, unrelenting Mary is believable as it is horrific, with just the right short peroxide hair do.
Indeed, the hair dos are well thought through and recognisable for the types of people that they represent.
Donny, despite being totally defined by his sexuality, has a useful role. Even if his campness is quite old-fashioned, his use of technology does bring the show into the twenty-first century.
There's a funky bubblegum glitz to the set and the props, which, along with the music, is very much in keeping with the bingo hall feel. It also makes it the sort of show that would be great for a Friday night before going to the pub or club.
Even as the plot does lose it's way, it is still an enjoyable night out with a lot of laughs, shocks and silly songs.
Reviewer: Seth Ewin