Boy
Leo Butler
Almeida Theatre
–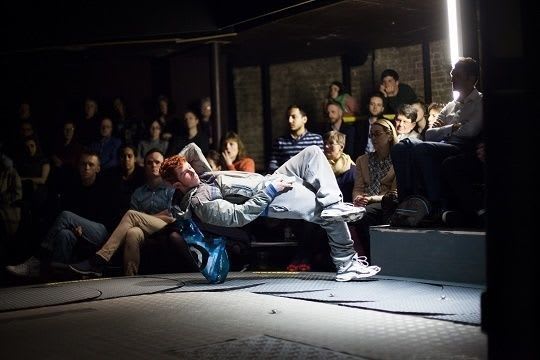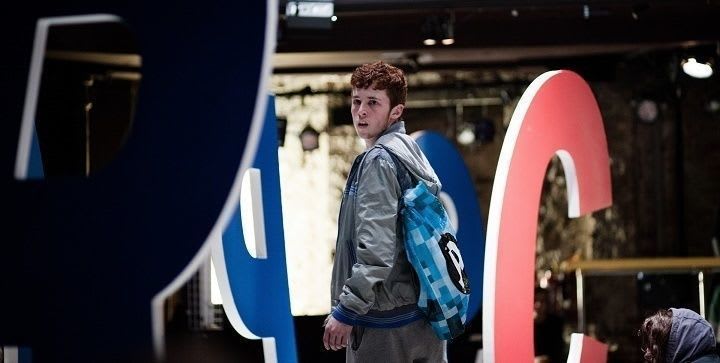 Assuming that it is possible to overcome the minor but potentially insuperable challenge of procuring a ticket, Boy might well be the best new play that you see in 2016.
Leo Butler has written an immersive piece that can best be conveyed by asking readers to imagine that James Joyce's Ulysses has been updated to South London today in an effort to let them feel the city's heartbeat, a symbol that the soundscape hammers home throughout the 75-minute running time.
Its Leopold Bloom is Liam, a harmless 17-year-old set adrift in a world that challenges a mental capacity that is hardly superior to that of the youngster's streetwise kid sister. Mind you, she is 9 going on 19.
It takes time to recognise the carrot-haired protagonist's limitations thanks to his recognisable knack of repeating the end of others' sentences in a knowing, agreeable way.
Like David Mamet's Edmond, the wide-eyed teenager drifts through the contemporary world observing and irritating passers-by in equal measure.
Starting out at a clinic where he gets the all-clear for sexually transmitted infection, always a likely outcome for an outsider who is surely a virgin, we see snippets and snapshots from a day in the life.
Along the way, Leo Butler introduces us to a wonderfully diverse cross-section of generally deprived nobodies going about their mundane lives with a dreadful sense of purposelessness.
A gigantic ensemble performs what could be regarded as theatre as homogenised Anglo-sushi since the production takes place on a Miriam Buether set that largely comprises a snaking conveyor belt. This forms the centrepiece of what might be thought of as theatre in the helix, with the audience all the way round.
The action is limited but includes job-seeking, chatting up underage girls at a bus stop, seeking out an unenthusiastic ex-schoolmate and visiting a supermarket. Excitement comes when Liam is accused of fare dodging by a weary copper who eventually gets worn down by his vagueness and obvious innocence (in every sense of the word).
Inter alia, Liam encounters kids and beggars, the old and the depressed, parents and children, drunks and doctors, shop and social workers, not to mention the ubiquitous tourists and immigrants from Eastern Europe and the sub-continent.
The cast is led by the compelling Frankie Fox making his stage debut as Liam. The young tyro is a shoo-in for Best Newcomer in every award ceremony in sight and promises much with shy assurance that can never quite hide technical excellence and understated charm.
Boy combines high production qualities with a compelling script that shows theatre-goers what the underclass is going through today only a few miles to the south of affluent Islington.
Director Sasha Wares cleverly combines realism with impressionism, working wonders with a cast that mixes old hands with complete newcomers to create an exhilarating, holistic stage experience like few others that this seasoned critic can recall.
Reviewer: Philip Fisher