Casting Call Woe
@proresting
Gilded Balloon at the Museum
–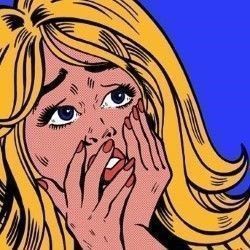 This comedy hour is based on a blog written to expose the sexism, ageism and racism of the performing arts industry.
Its creator, @proresting, appears on stage as part of a team that is led by comedienne Tiff Stevenson with regular contributor Wendy Wason and also features two guests. At the performance reviewed, Sally Phillips was joined by the token male, Phil Nichol.
The crew reads out and dramatizes particularly nasty, silly and above all sexist casting requirements from genres as wide as the stage and horror movies.
Many of the examples are quite unbelievable but, sadly, those who wish to build a career are often desperate enough to bow to such demands in their efforts to make an honest penny (or cent).
The show is amusing but offers little that one could not derive from reading the blog.
Reviewer: Philip Fisher