Child of the Divide
Sudha Bhuchar, based on the story by Bhisham Sahni
Bhuchar Boulevard in association with Big Imaginations Partition History Project and Polka Theatre
Polka Theatre
–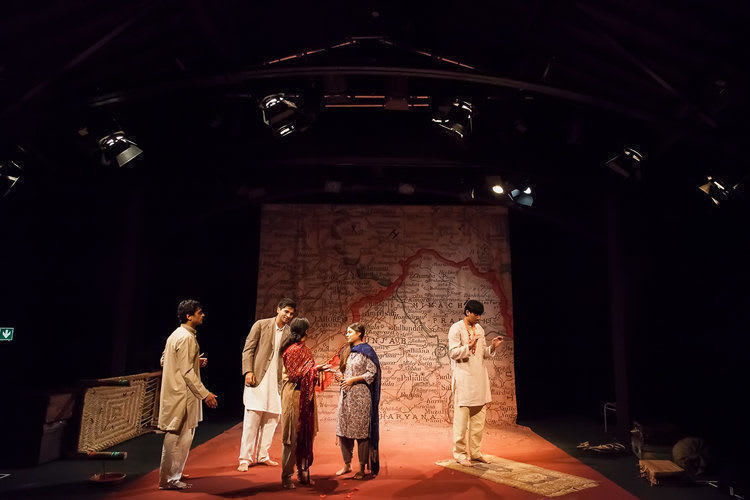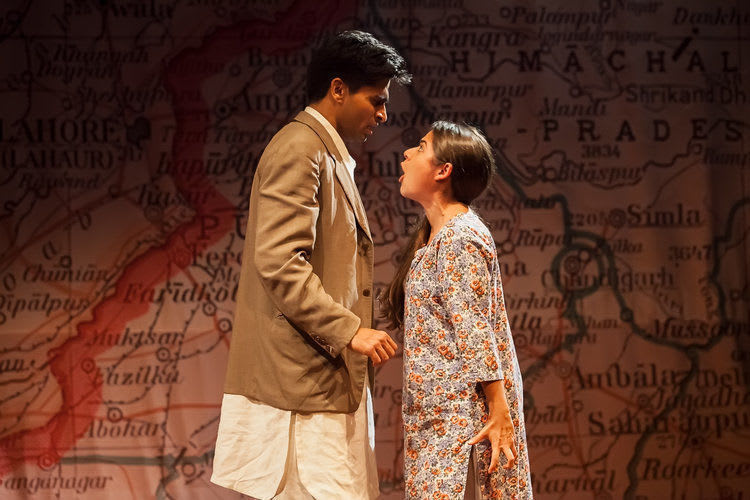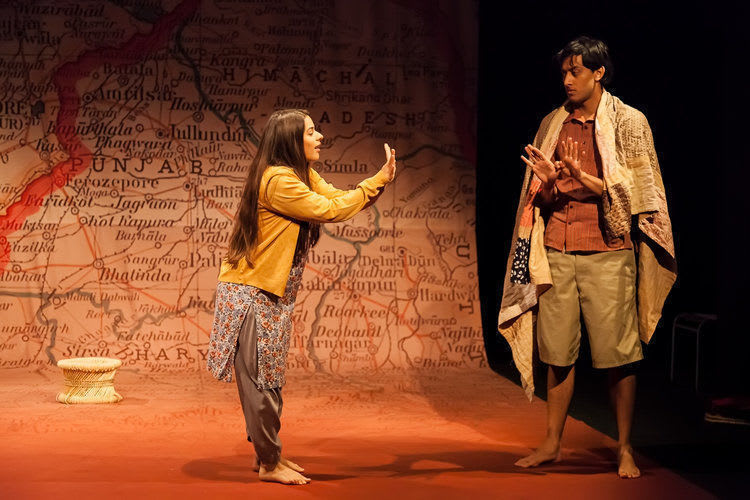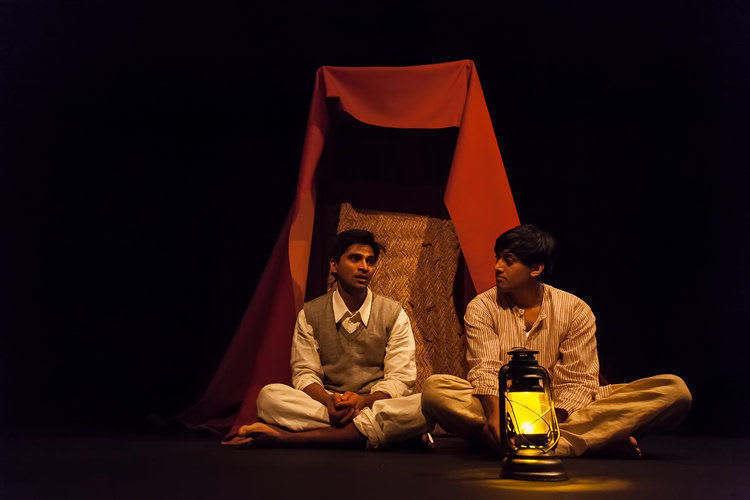 Sudha Bhuchar's play about a child separated from his parents on the "wrong" side of the frontier in the great exchange of populations that took place on the partition of India had its original production in 2006 at the Polka in a co-production with Tamasha.
Now, as part of the commemoration of the 70th anniversary of the creation of the new states of India and Pakistan, it is back in a new production by Sudha's own company, Bhuchar Boulevard, before going on a national tour.
Based on a short story by leading Hindi writer and actor Bhisham Sahni, it is a free adaptation that develops the original's theme through the interaction of children as well as adults, especially appropriate for the young audience it is aimed at.
It is not attempt to explain the issues and diplomacy politics behind Britain's hurried and arbitrary fixing of borders in handing over power to two independent nations in 1947 (though there is a resource pack for schools that deals with that in detail). It is a picture of the effect that frontier through the Punjab had on the people whose religion forced their migration. Millions of people were displaced and, in the violence that broke out with the process, hundreds of thousands were massacred and many more ended up in refugee camps.
Child of the Divide is a vivid picture of intolerance of religious difference set against human kindness, of the problems of being caught up in a different culture. The issues it raises about personal rights, tolerance, integration and preserving identity are ones that we still have problems dealing with. It presents a tragic piece of British and Asian history that has had long repercussions but, perhaps more importantly, is a plea for understanding others and showing humanity.
Jim Pope's production is simply staged against a map of the northeast Indian subcontinent with scenes often alternating between the Indian and Pakistan sides of the border and makes use of projected text that gives essential background to start with and then gives time and place for each setting that avoids having to work such details into the dialogue.
It is a very direct script, heightened occasionally by patches of poetry, which presents things through a child's eyes as well as an adult view. It turns an original story without dialogue into drama, streamlining some incidents and inventing others.
Pali is a four-year-old Hindu boy, played by Karan Gill, who is left behind in the panic and confusion of his family being uprooted from their home, about to become part of Pakistan. One moment his father held his hand, then he had disappeared.
Pali is found by a Muslim man who first tries to find his father then takes him to his own home where his childless wife sees him as a gift from God. When faced with neighbours intent out driving out Hindus, they claim him as their adopted child, name him Altaaf and rear him as a Muslim. He has to learn to keep his origins secret, as they would put him in danger.
Meanwhile, his parents are trying to trace him and eventually contact is made. Will his adopted parents give him up? What does Pali / Altaaf want? There is a compromise, but in Hindu India Pali continuous praying as a Moslem.
Diljohn Singh and Halema Hussain play his birth parents and Devesh Kishore and Nyla Levy his adoptive ones, sensitive and touching performances. They also play the children that Pali grows up with. The little girl who was his friend as Pali and still is a Altaaf but keeps his secret, a boy and girl who are Muslim refugees and a boy who is a bit of a bully. With a little help from designer Sue Mayes, costumes their youthful performances make you unaware of the doubling of these and a number of other roles.
Although the production presents the panic and sense of danger that Pali lives through, it avoids representing the bloodshed. Pali is seen going through the rituals of becoming both Muslim and Hindu. We seen neither his circumcision nor his head shaving, but the massacres aren't ignored: both the bully and the refugee boy speak of the horrors they have witnessed. This is a play full of emotion: the anguish of the parents is keenly felt and surely any child in the audience will understand Pali's lonely trauma, but there is kindness and joy too.
"People should belong to each other, not to places," says one of the girls and "I live among these people but they are not my people" is a comment that so many displaced people would agree with. Young audiences should have a lot to discuss after seeing this play. It raises difficult issues and ends with a question.
After this season at Polka, Child of the Divide will tour to: 19-20 October Z Arts, Manchester; 21 October Burnley Youth Theatre; 22 October The Boo, Rossendale; 24 October The Edge, Charlton; 25 October Unity Theatre, Liverpool; 27 October Hat Factory, Luton; 29 October Rich Mix, London; 7-11 November Tara Arts, London; 14 November Broadway Theatre, Letchworth; 17 November An Lanntair, Stornaway.
Reviewer: Howard Loxton