Curtain Up: Celebrating 40 Years of Theatre in London and New York

V & A, the Society of London Theatre and New York Public Library of the Performing Arts at Lincoln Centre
Victoria and Albert Museum
–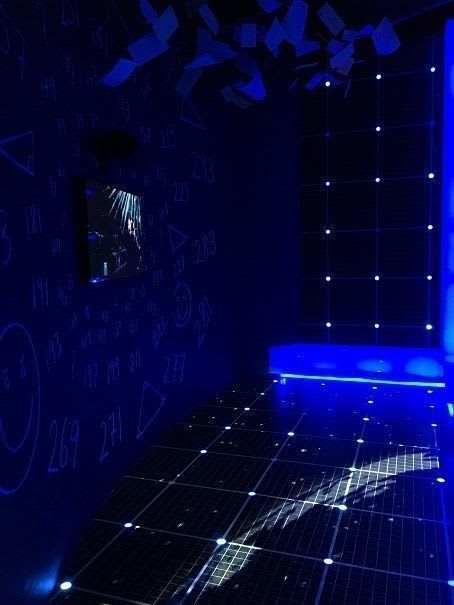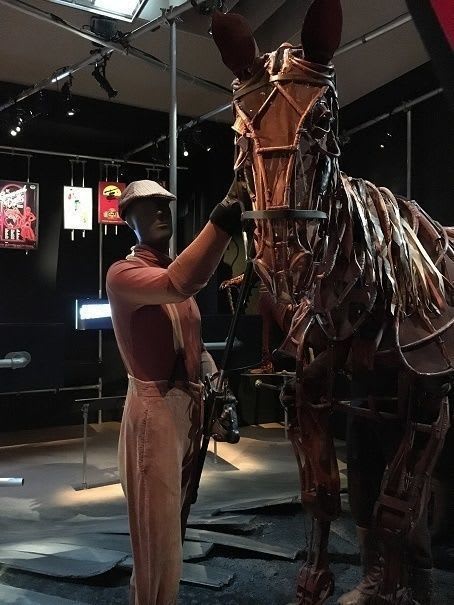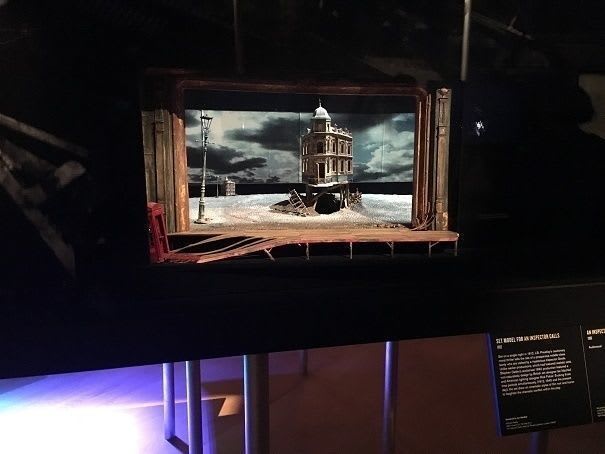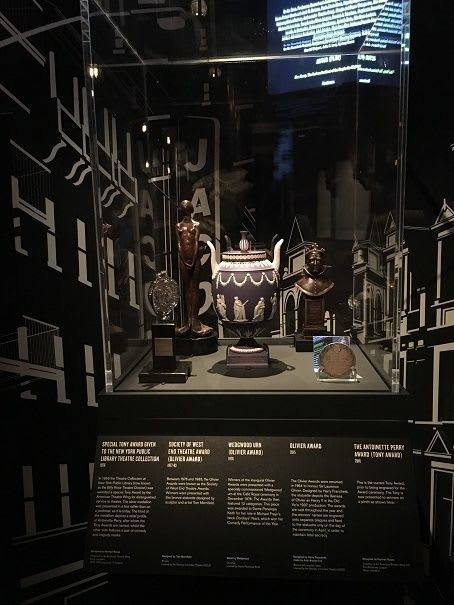 Visiting Curtain Up: Celebrating 40 Years of Theatre in London and New York at the Victoria and Albert Museum is rather like finding buried treasure. As you enter the exhibition, you immediately discover a few valuable gems such as the original War Horse and cannot help but smile. By the time that you get out at the far end, you will feel as rich as Croesus having found a veritable trove of theatrical history to relish, as the photos taken for BTG by Mara Atzenhoffer show.
It should be said from the outset that the title might be considered somewhat misleading. While this co-production between the V & A, the Society of London Theatre and New York Public Library of the Performing Arts at Lincoln Centre is billed to cover 40 years of the theatre in the West End and on Broadway, it delves much further into history.
The first folio is 393 years old, while Ellen Terry's wig is unlikely to have seen the light of day in the last century or so.
It is very hard to encapsulate the riches of this exhibition in a short review. Everybody will find much to enjoy.
Youngsters are likely to have a whale of a time playing with sound and lighting decks and trying on costumes. They will also get a kick out of seeing so many homages to musical theatre across the whole 40 year period.
However, while they might not like to admit it, one exhibit that stretches the bounds of theatre but is almost certain to have younger visitors in raptures is a re-creation of Kylie Minogue's dressing room while on tour. The costumes and make-up, not to mention vertiginous shoes, are to die for.
That might all sound a little frivolous but it fits in well to a wide-ranging and highly varied demonstration of the theatrical art.
Set design is given particular concentration with some beautiful models of productions old and new, not to mention theatres. A favourite for this writer is the lonely house on stilts created by Ian McNeill for Stephen Daldry's ground-breaking revival of An Inspector Calls up for the National and then unexpectedly everywhere around the world for the next 15 years.
TV screens with headphones will enable people to get a feel for a wide range of productions and also hear interviews with at least a small selection of the great and the good.
As one would expect in a museum, the V&A also provides a selection of valuable (in both a social and financial sense) artefacts, that folio being supplemented by an assortment of manuscripts and typescripts celebrating the theatre. In addition, there is a small display featuring an assortment of major awards including the Oliviers and Tony.
There are a good number of walk-through installations that are almost always tasteful and fun. The undoubted highlight (almost literally) is dedicated to The Curious Incident of the Dog in the Night-Time. The show that is still playing to enraptured audiences on both sides of the Atlantic receives a tribute that not only shows clips from the production but dazzlingly recreates the sensational floor-level light show.
If this sounds like a breathless rush through a wonderful exhibition, it is barely scratching the surface with so much more including costumes worn by everyone from Mick Jagger to Michael Crawford and The Lion King, posters, programmes and playbills, and themed exhibits to make any visitor keen to come back for second and third visits to make sure that they have not missed anything.
The good news is that they can easily do so since there is no entry charge.
After its London run, Curtain Up will be travelling to the Lincoln Center opening on 19 October with, it is rumoured, every chance of a US global tour to follow.
Reviewer: Philip Fisher