Dare to Do (The Bear Maxim)
Mark Norfolk
Ka Zimba Theatre and the Space
The Space
–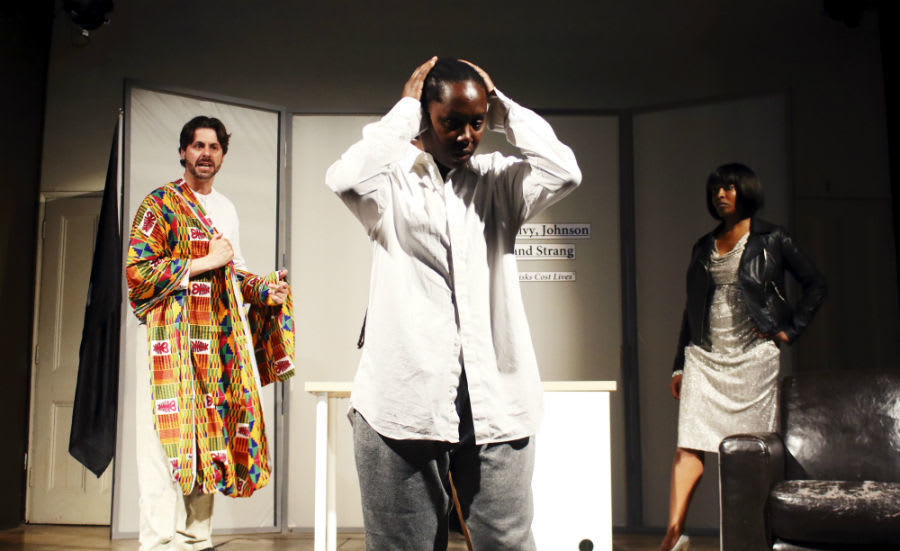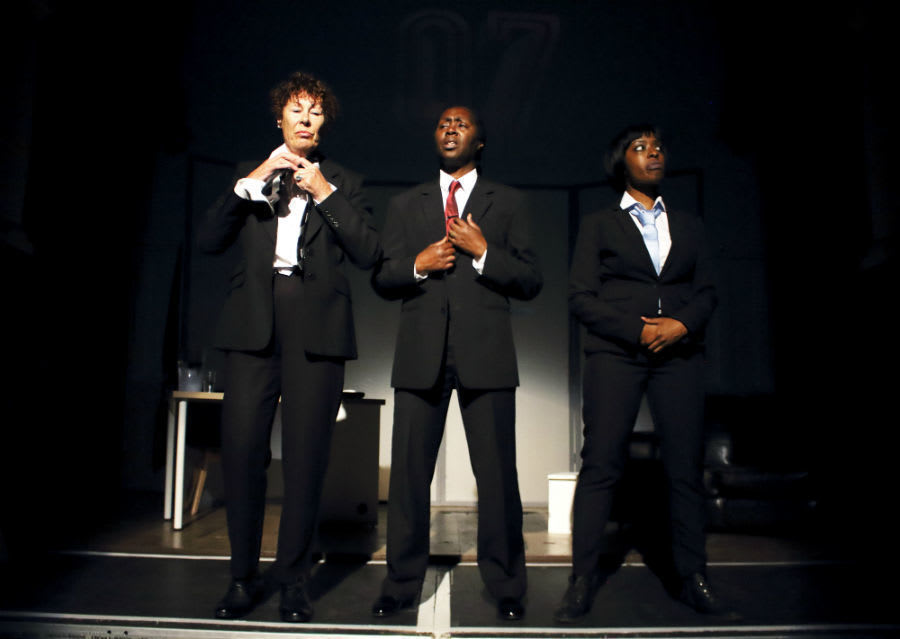 Mark Norfolk's Dare to Do (The Bear Maxim) takes us to the world of high-flying investment companies, street gangsters and the voice of the confident young black man Bear Hartington (Jaye Ella-Ruth).
This is a man who knows how to bet money and win. That ability makes him useful to the company Ogilvy, Johnson and Strang. It also later makes him useful to Pepper (Bruce Kitchener), a Tottenham gangster he meets while doing time for something that we never get to hear about too clearly.
And that shouldn't be a surprise given Bear is telling the story from his point of view. Other characters make only the briefest inclusion to illustrate a bit of his history.
We hear about his childhood adoption by white parents, his marriage to Melanie (Rachel Summers) who seems drawn mainly to his money which comes from a life in finance that includes a city company and some dubious gangsters.
But there are suggestions that his risk-taking and possibly his social background do not fit with the finance company, and his arrogance does not appeal to Pepper.
Jaye Ella-Ruth gives a clear confident performance as the arrogant, superficial, self-aggrandising Bear.
However, despite him speaking for most of the just under two hours running time, we never get beneath the skin of his character. For all his success in manipulating finance, he seems no more than a passenger in life.
At one point, he sits stage front simply mentioning the Tottenham riots that are sparked by the police killing of an unarmed black man. He doesn't express a view on the events. He is not involved. His expression is blank as images of the riots appear across the back wall.
There is affection for his child and a sort of pride in the recognition he gets when he walks round Tottenham.
But his work is a shady business for banks and gangsters that are only motivated by the profit he brings.
He is only valued for the brilliance of his money-making as long as it delivers, as long as it is needed There is no other loyalty, no other morality. There is no right or wrong beyond profit. When things change, he is disposable.
As the hooded youth summing up his life says, "Tchoh! Is no big T'ing."
Reviewer: Keith Mckenna