Don Quijote

Tom Frankland and Keir Cooper, in association with Ultimo Comboio
Summerhall
–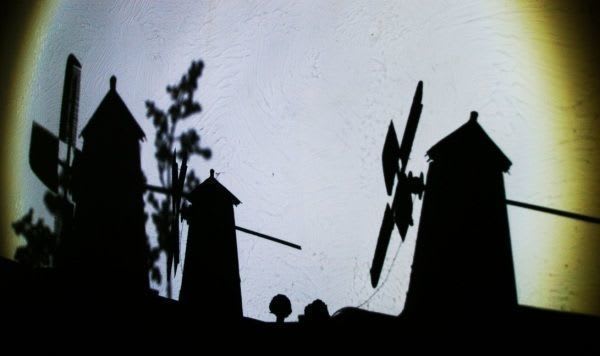 There is a lot to love about this production; they are more than a little crazy, but then you have to be to attempt to turn Cervantes' epic tome into an hour-long stage show. This is no reduced-Sheakespeare style show, it is both more intelligent and more silly than that.
This is the distilled essence of Don Quijote: a show which finds imaginative and beautiful ways of conveying the central uplifting message of the unfortunate knight's story to the audience.
Like many of the shows at Summerhall, there's interaction, but this is the first I've encountered where one member of the audience leaves the room to go off adventuring with the lead (they have a special guest Quijote for each show) for practically the entirety of the show.
It's disappointing that every member of the audience can't go on their own quests, but with the exit, prolonged absence and then return of this, the pair certainly gets the imagination going. In many ways this is one of the central themes of the show, letting the audience do some of the work and making them think.
There is much deconstruction, with the performers talking about how they came up with the show. Its isn't all interaction and metatheatre; there is some beautiful shadow play using a long miniature model, to illustrate a few images from the famous story. The attacks on the physical book itself are visually fun too, using angle grinders, shredders and fans.
The real joy of the show comes in the absurd, creative, but yet relevant way it works with Don Quijote. It is a fine distillation which leaves the audience with the sweet liquor of an uplifting call-to-arms message.
Reviewer: Seth Ewin