Don't Feed the Cats
Phil Nerges & Letter of Marque Theater Co
Letter of Marque Theater Co
SpaceTriplex
–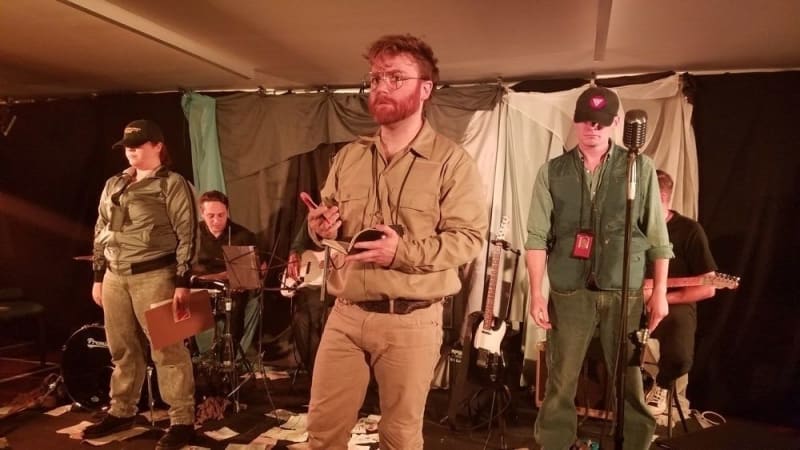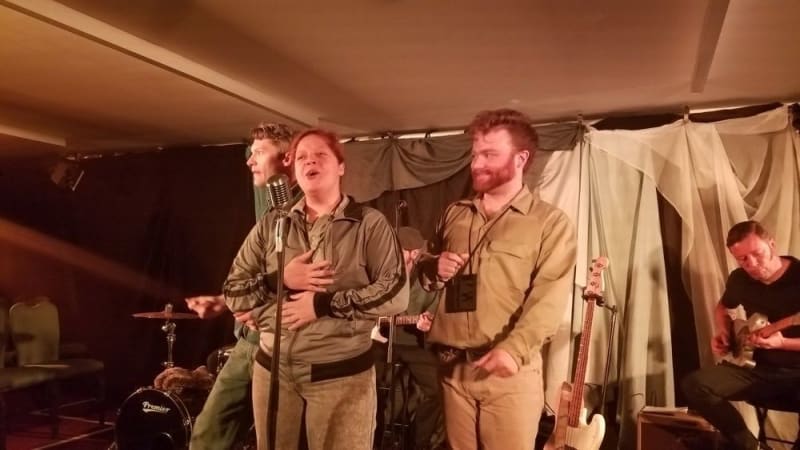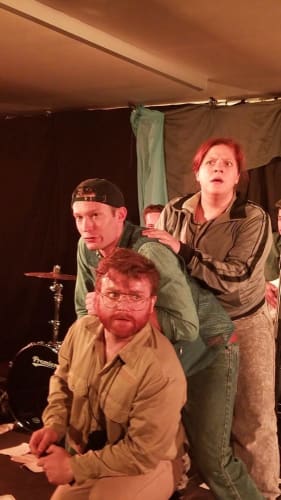 During 2016, the United States government steadily increased the number of private contractors it employs in Iraq. It is believed that the majority of them are American citizens carrying out tasks from cooking to transportation and translation.
The numbers of support personnel may run into thousands but little is said about them and that has consequences in terms of the way they are treated.
Phil Nerges & Letter of Marque Theater Co's sharp satiric dramatisation of some contractors' experiences during the American occupation of Iraq tells sobering truths about the forgotten women and men that in all wars are sometimes referred to as camp followers. It does so in a way that is entertaining, fast and often amusing.
The show depicts two sets of characters. One set consists of a Senator, (Welland Scripps) an ex-General, and an investor who are self serving, driven by the need to make money, and are referred to as "the greedy and powerful high ups that pull all the strings".
In contrast are the three civilian drivers whose dangerous transport work across the roads of Iraq makes them targets for Iraqi resistance. The character Jason, (Nolan Keddy) who is loosely based on the writer Phil Nerges's own experience, observes of the attacks on the trucks that, "they like to wave when they blow us up. It took me a while to figure out they're waving goodbye."
We hear something of their background. Jason is just out of a relationship. So is Sabina (Scarlet River) whose abusive husband left her with a scar running the length of her face.
Sabina is keen to work, but she also likes the cats that also follow the camp and disobeys orders by feeding them.
In a riveting performance to a compelling soundscape of explosions and Vic Ruggiero's sblend of rock,jazz and punk music, the actors make us care about the drivers and the way they are mistreated by those who employ them.
The show opens by quoting the Greek poet Homer's comment that "no one ever said men are equal in war". The writer Phil Nerges contrasts the memorial services for soldiers with how little was ever said or done for the"drivers and workers who fall in foreign lands." This fine production reminds us that they too have lives that should be cared about.
Reviewer: Keith Mckenna