Drawing the Line
Howard Brenton
Hampstead Theatre
The Guardian and Hampstead Theatre
–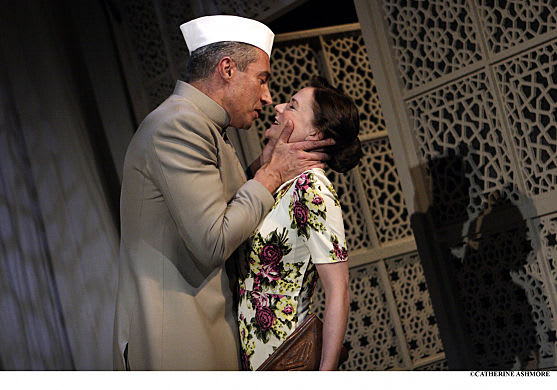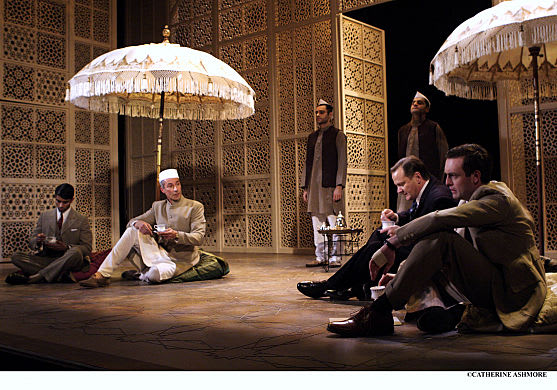 Howard Brenton's play premièred at Hampstead in 2013, when this recording was originally live-streamed on The Guardian web site. It presents the behind-the-scenes story of determining the division of Imperial India between the new states of India and Pakistan when they gained independence in 1947.
Succumbing at last to demands for self-rule and aware of escalating conflict between Hindus and Muslims and the pressure to create independent states, the British government is eager to rush an act through Parliament before things boil over. Prime Minister Attlee appoints lawyer Cyril Radcliffe to go out to India to chair the boundary commissions and draw the line for the frontier, which will separate the new states.
Radcliffe is a man with no knowledge of India and who has never been there and has no experience of cartography. He is given just five weeks to do it. Surely that is madness, but he is told that they want someone without bias who comes to it with a fresh mind.
Tom Beard presents a Radcliffe who is responsible and highly principled. He is desperately trying to understand things. He's given two assistants: Christopher Beaumont (Brenan Patricks), who has links with the Moslem League, and Hindu Roa V D Ayer (Nikesh Patel), who reports back to the Indian National Congress. Even their discussions can flare up but their civility makes it easier to present the arguments that outside are leading to violence. Indeed, we first see Beaumont in the background making a lucky escape from an angry confrontation.
The opposing leaders, Silas Carson's urbane Jawaharal Nehru and Paul Bazeley's steely-eyed Muhammad Ali Jinna, are diplomatically civil but their supporters vocal while Ghandi (Tanveer Ghani) refuses to consider partition.
The impossibility of a "fair" solution matching religion, culture and economic value to geography is made obvious and when Radcliffe seems near to imposing a compromise solution, the Viceroy, Louis Mountbatten, insists on a reversal of the final details insisting he can order it as the crown's representative. Andrew Harvill gives him a petulant coldness as he dismisses the prospect of a hundred thousand deaths as "an acceptable level of violence". He is much more concerned with rushing things through and getting his wife out of India to bring an end to the affair she is having with Nehru—they have become a devoted couple since the Mountbattens' arrived in Delhi earlier that year.
The clarity of the late Howard Davies's production makes it feel as though the play gives much more detail than is actually presented in this study of a British disaster and, though there is little space for character development, his cast make these historical figures seem real people.
What we see is a good man knowing he is powerless and, though the action may seem to be beyond the fretted walls of Tim Hatley's setting, the drama lies in the effects those marks made by Radcliffe's coloured pencils will have. The massacres in which partition resulted hang like a shadow over this play. These were flames that spread far more dreadfully than any theatre pyrotechnics can symbolise.
Reviewer: Howard Loxton