Flying into Daylight
Ron Hutchinson, based on an original story by Victoria Fischer
Live Theatre
Live Theatre, Newcastle
–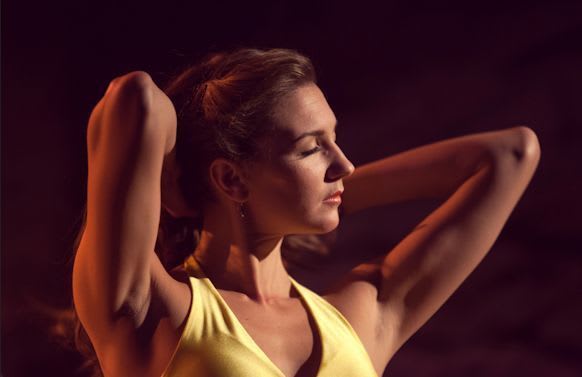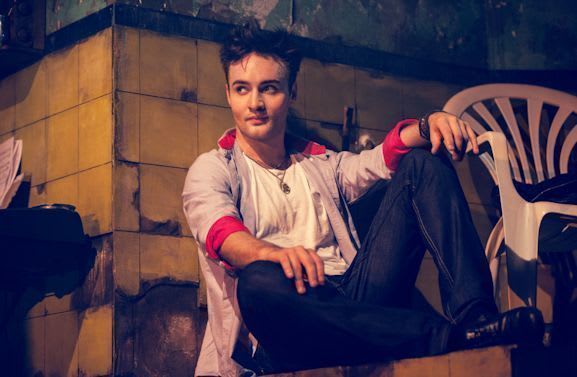 A two-hander (plus musician) about a young woman leaving her home in Buckinghamshire, her job in a Bond Street auction house, her fiancé, everything she knows, to go to Buenos Aires to learn the Tango does not seem typical Live Theatre fare.
It has no connection to Tyneside, or even the north east. There is no political underpinning, nothing to tie it to the theatre's left wing origins. Indeed, its central character Virginia is middle- rather than working-class. Not Live at all.
And yet...
At one point late in the play fiancé Phil says, "You say it's art. I'll give you that, for the sake of argument. It's still a hobby. A pastime. An indulgence. Not something to build your life around."
At that point my companion (a contemporary dance choreographer) and I stiffened and drew in a sharp breath. What?!
But of course we are immediately reminded of The Pitmen Painters (2007 and revivals) which revealed so powerfully the importance of art to all sections of socety, and there are resonances, too, of Shelagh Stephnson's A Northern Odyssey (2010) and Alan Plater's Charlie's Trousers (2004), both of which focus on art and also premièred at Live.
Initial reactions notwithstanding, Flying into Daylight definitely is a Live Theatre play.
In one of the earlist scenes, Virginia is seen giving a talk on Francis Bacon's Three Studies for Figures at the Base of a Crucifixion (the painting is projected onto the back wall of the set) and she is told by the boss, Mr Blennerhasset, "in your piece there's a little too much head and not enough—forgive me—belly."
It's a moment of awakening for Virginia, an awakening reinforced by a chance encounter that same evening with Larry (from Accounts) who is a Tango fanatic.
The locations switch from auction house to milonga (Tango event), from London to Buckinghamshire to Buenos Aires, from dance school to flat, all virtually instantaneously and only indicated by a slight rearrangement of furniture, a lighting change or a projection and accompanied by live music.
It should be confusing—for there are no pauses—but it isn't, for Ron Hutchinson's writing makes it so clear, helped in no small measure by the versatility of actor Jos Vantyler who plays all the male parts: 17 of them, some just a word or two long, others substantial, such as Marco the dance teacher, Phil the fiancé, Virginia's father and Larry the Tango fanatic.
Summer Strallen plays Virginia, although at one point she becomes sixty- or seventy-year-old Tango dancer Rosa, dancing with her even older partner Albert.
Both Strallen and Vantyler dance superbly, embodying the Tango's emotional content as well as the technique, speaking directly to the audience through Amir Giles's intense choreography.
The third character is the music, written and performed on stage on a multitude of instruments by Julian Rowlands, and it is a central character, establishing atmosphere and setting emotional tone.
Flying into Daylight is a journey of self-discovery, a meditation on what makes life worth living and a damned good story which opens up a world which most of us know little or nothing about. Well worth seeing—and, to be honest, a refreshing change from all the Christmas shows.
Reviewer: Peter Lathan