Foley Explosion
Julie Rose Bower
Hackney Downs Studios
–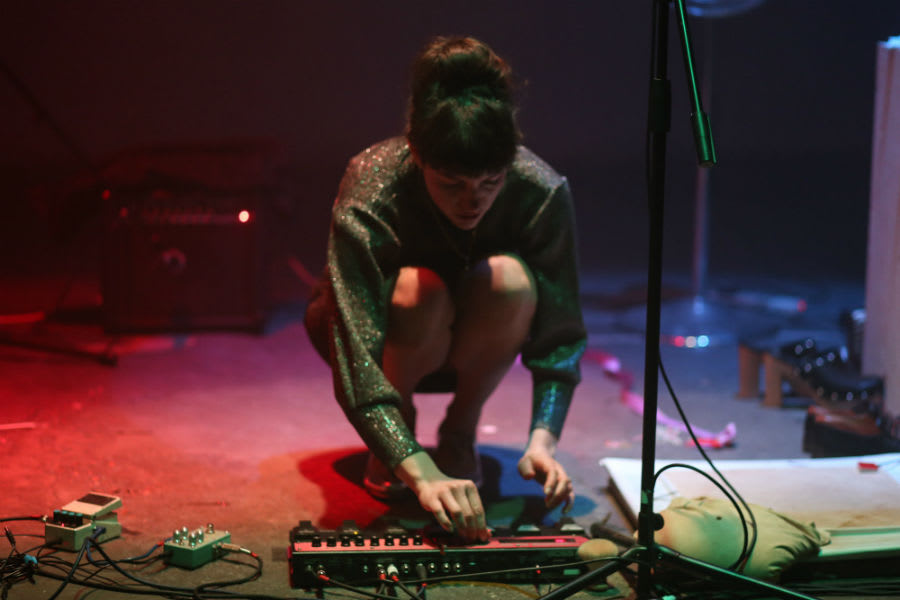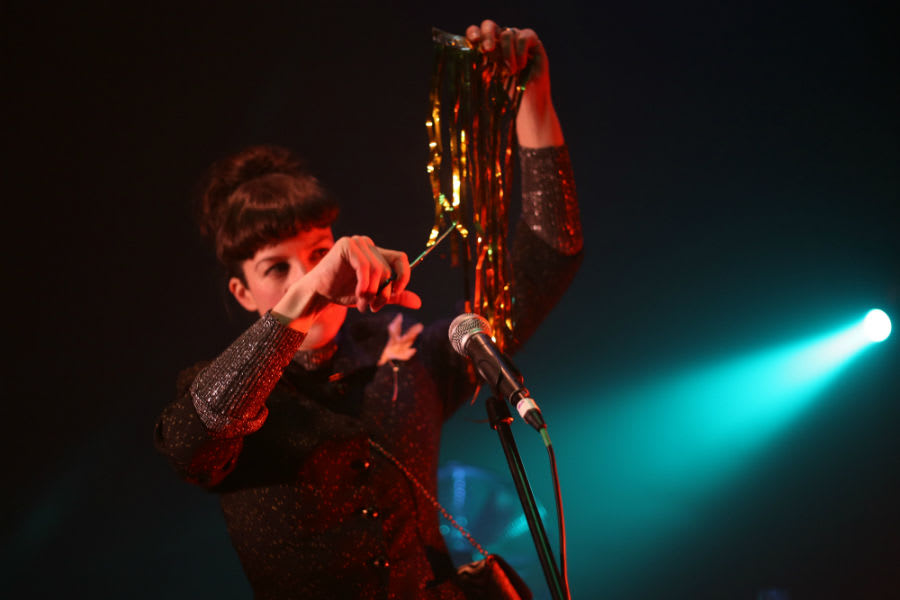 Julie Rose Bower has spent some spooky times in Russia.
Perhaps she was an intelligence agent, or maybe she was simply a student who got an internship checking for instance whether a Siberian cat was really the fattest cat in the world.
These things might have happened.
But she also tells us she chatted with Guy Fawkes and Rasputin while queuing in the transit area between Britain and Russia. Such elements of the story make us wonder if it is all a dream she is revealing as she creates a live soundtrack from assorted objects scattered across the stage.
She taps a balloon to produce the sound of an explosion, party poppers serve as bullets, other noises are generated by stroking a fur coat or turning on a fan. And there are lots of pairs of shoes to convey different feet walking.
Julie Rose Bower is the foley technician adding sound to the story she tells.
She drops into the narrative brief reference to sensational political crimes such as the murder of Alexander Litvinenko and the terrible seizure of a Moscow theatre by Chechen rebels. Then she is giving us a surreal account of an attempted assassination of an unnamed contemporary whistleblower whose life is saved by Rasputin.
Someone at her news agency tells her, people will believe anything of Russia.
The visuals and the things described are occasionally amusing but the pacing is slowed by Julie's determination to constantly generate sounds which beyond evoking an atmosphere of menace don't add much to the story.
I say the word story very tentatively, since the collection of random anecdotes and news reports don't seem to have much point beyond confirming what most of us already think about Russia not being a great holiday destination.
And that point could have been made much quicker without Julie having to change shoes every few minutes and mess about showing us how the most varied objects can create unusual sounds.
Reviewer: Keith Mckenna