Frankie Vah
Luke Wright
Soho Theatre
–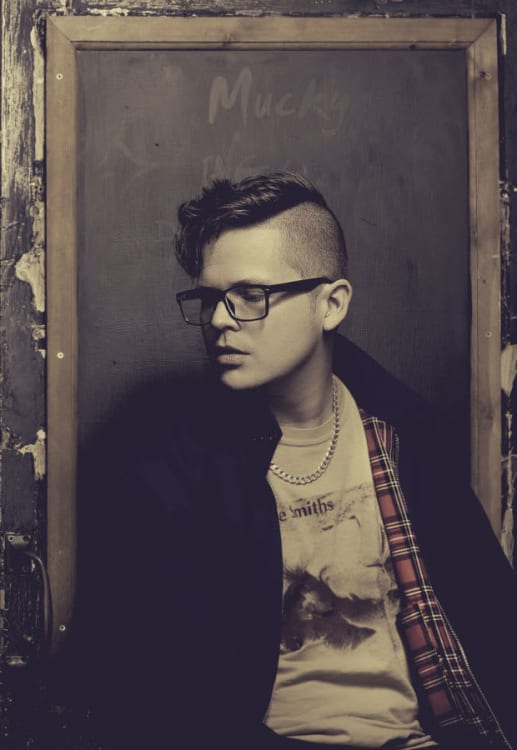 Frankie Vah takes us back to the polarised political and cultural battles of the 1980s when the young Simon Mortimer, living with his "rural right wing" father, a vicar in Dedham Vale Essex, is railing against the confines of his world.
University gives him the opportunity to dispense with the "uncertainty of flag and faith" as he learns his politics from poetry. But not just any poetry.
"These were the Ranting Poets... forged from punk and now at war in Thatcher's Britain, spitting stunning lines that ping-ponged round your aching brain for days."
Blagging his way into performing at gigs, he joined the poetic struggle and like other poets of the time changed his name.
There is the 1981 hope of "Tony Benn and all those women down at Greenham. Chained to one another. Flesh and blood against the guns and bombs."
But this is replaced by furious anger at Benn's defeat in the election for Labour's deputy leader to the "hollow men like Healey and his type who claimed to be like us but had no fight."
Failing his exams and back in Dedham, he unexpectedly meets rebel artist Eve. Together they take off for London and more gigs for Simon.
It was a time of Red Wedge's cultural fight mobilising bands, poets and artists for the struggle. Simon joins a tour where a "typo" lists him as Frankie Vah. He rants his poetic attack on Thatcher as Lady Winter.
However the strain of those terrible times take a toll not only on the mining communities and the union activists sacked for their integrity, but also on the personal lives of those involved in the struggle. Simon's relationship with Eve takes a painful reckless stupid turn.
This blank verse monologue is exciting, intense, and political.
Fast punk guitar riffs open the show to screened clips of a society in conflict, from the horrors of police violence at Orgreave to Spitting Image and the Royal Wedding.
The performance is engaging and sensitive; a poetic memory that is hopeful about the fire next time.
Reviewer: Keith Mckenna