Gentleman Jack
Ross McGregor
Arrows & Traps Theatre
The Jack Studio Theatre
–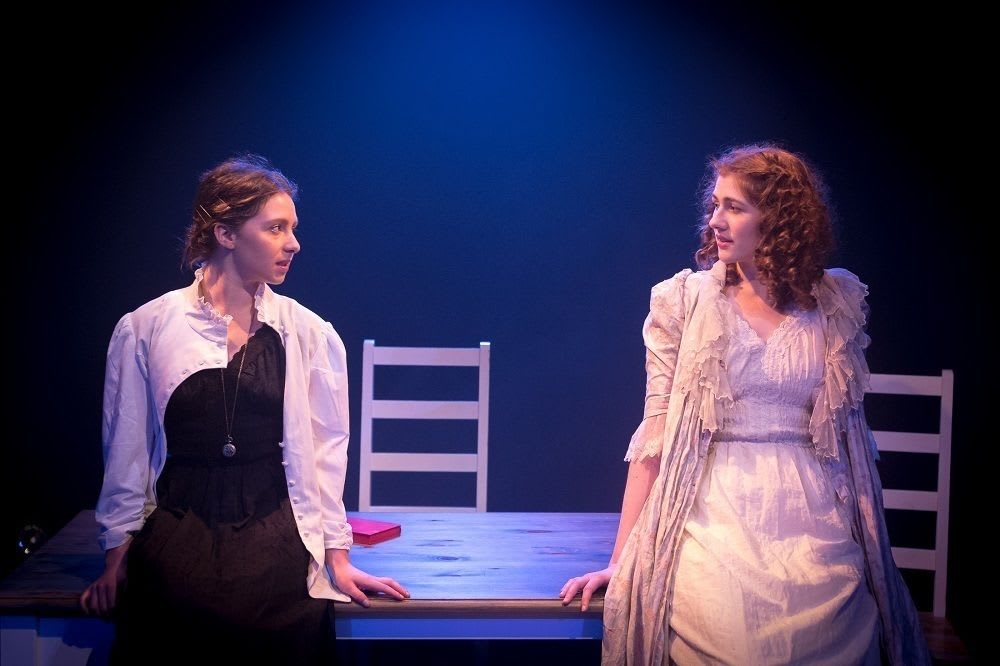 Arrows & Traps starts the year with two plays in repertory, the pairing paralleling the lives of two women who bucked society's expectations of them: Anne Lister and Gerda Taro.
First in line is Gentleman Jack, titled after the mocking nickname given to Anne Lister, the woman now hailed as the first modern lesbian and currently the subject of a period drama for televising by the BBC.
In Ross McGregor's play, the action opens some years after Anne's death when a later successor to the Lister estate, John, has uncovered Anne's hidden diaries which she started writing as a teenager.
With the help of a friend, he decodes the encrypted passages which reveal the numerous affairs, accounts of seductions and descriptions of orgasms given and received, sitting alongside entries regarding business matters, shooting, hill climbing and travelling.
The play's narrative starts then to move between periods with two actors taking the role of Anne, one in the early 1800s when she was in her twenties and one some two decades later.
McGregor's is a simple and effective device. The story is delivered with clarity and the time periods exchanged in a way that bridges areas of Anne's life.
We see a young Anne already sexually assured, controlling, intelligent and fascinated by the classics, juxtaposed with a later Anne secure in her life plan, obdurate and openly lesbian to the discomfort of Halifax society.
At a time when lesbianism, unlike male homosexuality, was not taken seriously, she is something of a curiosity. It is only when she comes into opposition with local businessmen in her commercial activities that she is made to feel the conspiculous prejudice directed at her sexuality.
Funded by her wealthy partner, Ann Walker, Anne Lister is portrayed as not only equal to the men in her business and mining endeavours, but more successful than them, with the harassment and social censure the two women endured increasing commensurately.
She didn't become successful in a patriarchal world by being nice. Anne's less attractive qualities are played down, with Lucy Ioannou's strong performance as young Anne showing us an appealing young woman with a confident disregard for the feelings of others justified by a disrespect for the social mores and the selfishness of youth.
In the same way, Cornelia Baumann's older Anne is a wonderful depiction of someone utterly certain of herself and her ambitions—strong and unaccommodating but also charming and witty. And, I suspect, somewhat more likable than Anne Lister in real life.
Ann Walker hid Anne's many diaries after her untimely death. John Lister did the same after he had read the incendiary un-coded passages, fearing that their publication would unveil his own homosexuality and thwart his political aspirations.
The diaries came to light again when the Listers' house became a museum and they started to be published in 1988, decoded by historian Helena Whitbread.
One can only speculate what fate would have befallen them had they been discovered in another unenlightened age but we can be certain that Anne Lister would not be on the verge of becoming a household name.
Age recommendation 16+.
Reviewer: Sandra Giorgetti