Hamlet de los Andes
Teatro de los Andes after William Shakespeare
CASA Latin American Theatre Festival and Teatro de los Andes
Barbican Pit
–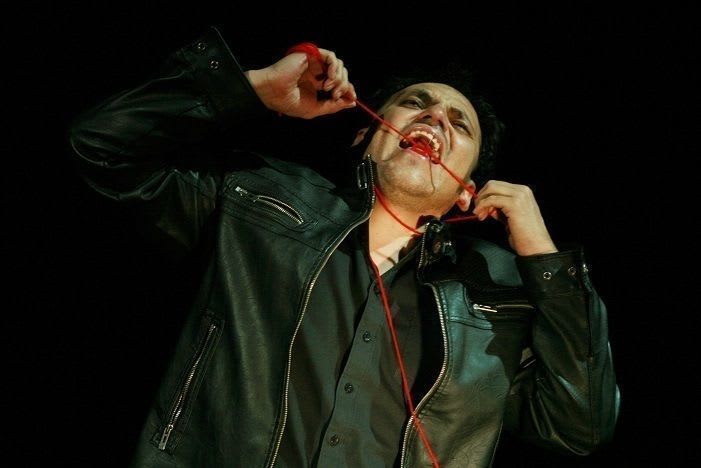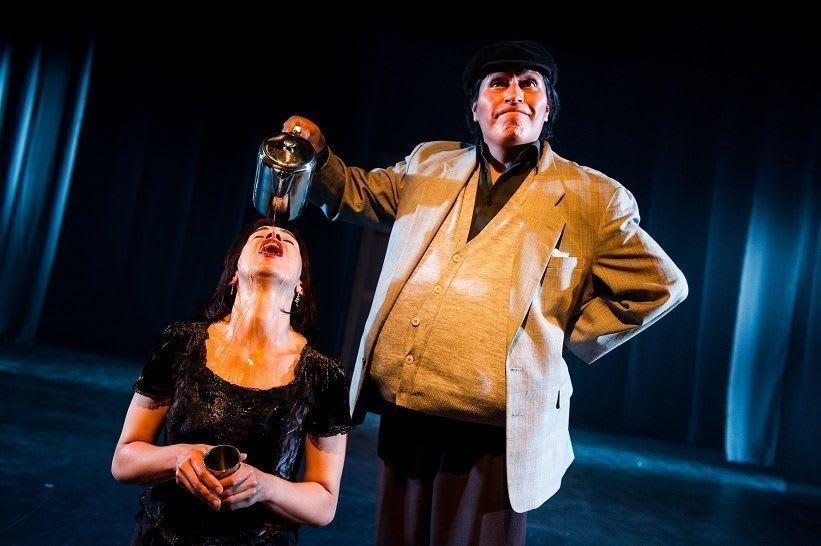 Hamlet may well have had more incarnations than any other play. Even so, this version from the Bolivian Andes must rank as one of the strangest. It arrives thanks to the collaborative efforts of CASA Latin American Theatre Festival and Teatro de los Andes.

It is short and sharp, coming in at only around 90 minutes, and, as a result, is pared down to three actors and only around seven characters.

The most obvious omission is a Latin American Laertes, whose absence removes the drama of a sword fight to top off the evening.

Even so, there is a great deal of dark drama to enjoy in its stead, much emanating pretty directly from the original, as the actors search for identity while drawing from Shakespeare.

One of the keys to any production of the play is the degree of madness suffered by the title character and this Hamlet is barking, as extreme as any in living memory.

The household under scrutiny is less regal than usual, normal mountain folk, but the problems that they endure are the same.

The play opens as mad Hamlet contemplates his father's recent death, conceivably at the hand of uncle Claudius who bears an uncanny resemblance to Ozzy Osbourne. The glamorous widow didn't grieve for long, having already married her brother-in-law.

Whipped up into a frenzy by an apparition of the deceased, Hamlet seeks revenge and much of what follows is a very abbreviated and only slightly subverted reading of the play.

It is told in Spanish with surtitles but, when a lament is required, Hamlet lapses into manic Quechua, presumably the indigenous local language.

What director, Diego Aramburo seems to specialise in is striking imagery. The main motifs are water, which keeps returning, usually to torture poor Ophelia and stones that are vomited on several occasions, adding to the visual richness of the production.

This austere evening tends to ooze desperation but there are odd lighter moments such as a punk song, making a change from the downbeat accordion and local woodwind. In addition, there is a bizarre cross-dressed, slapstick wrestling bout that may not have much to do with the rest of the play but is great fun.

The setting by Gonzalo Callejas owes much to a highly adaptable door / table arrangement, which acts as both but also a torture board and hiding place for doom Polonio (sic), as appropriate.

The black box space allows the trio of actors, Lucas Achirico, Callejas and Alice Guimarães, to express their physicality and re-tell an old tale in a new way.

Purists might be distressed at the liberties taken, but the more open-minded will enjoy the opportunity to see what Shakespeare's classic means to a culture rarely exposed to British eyes.
Reviewer: Philip Fisher