Hansel and Gretel and the Witch Baba Yaga
Daniel Winder
Iris Theatre
St Paul's Church Covent Garden
–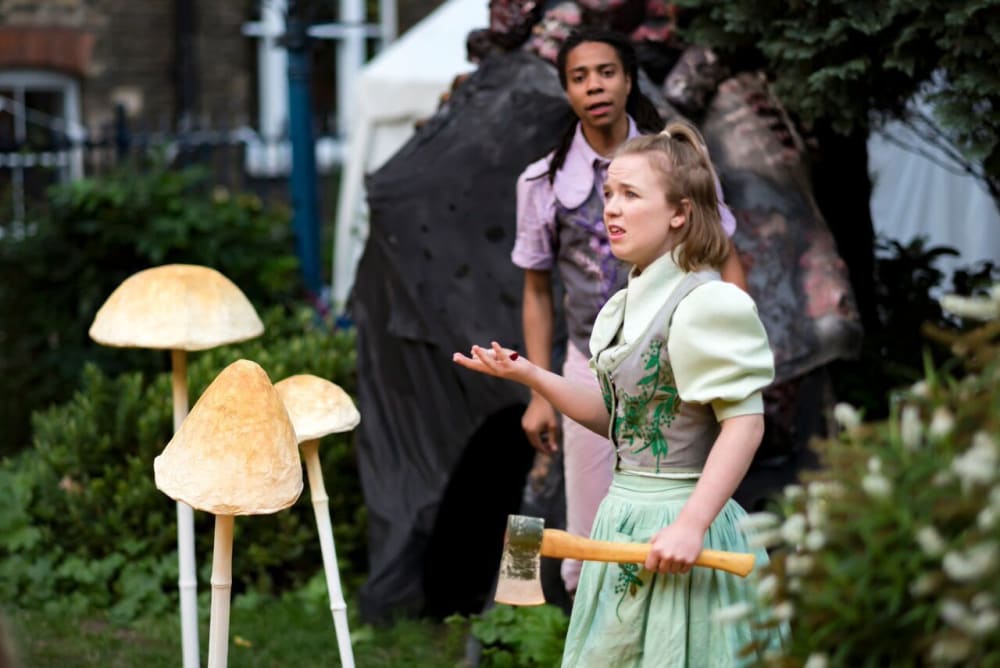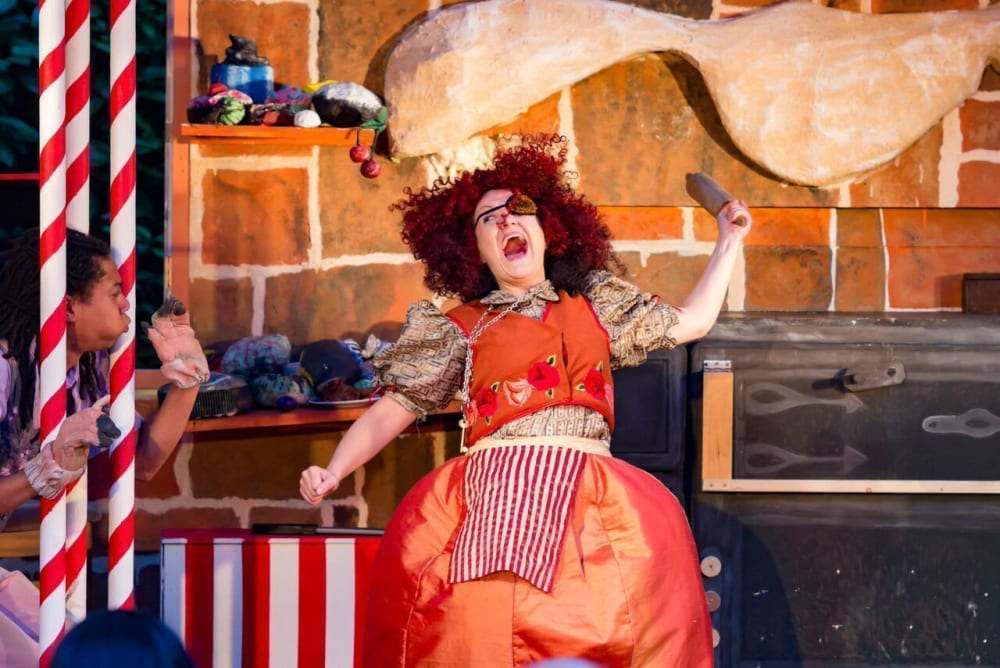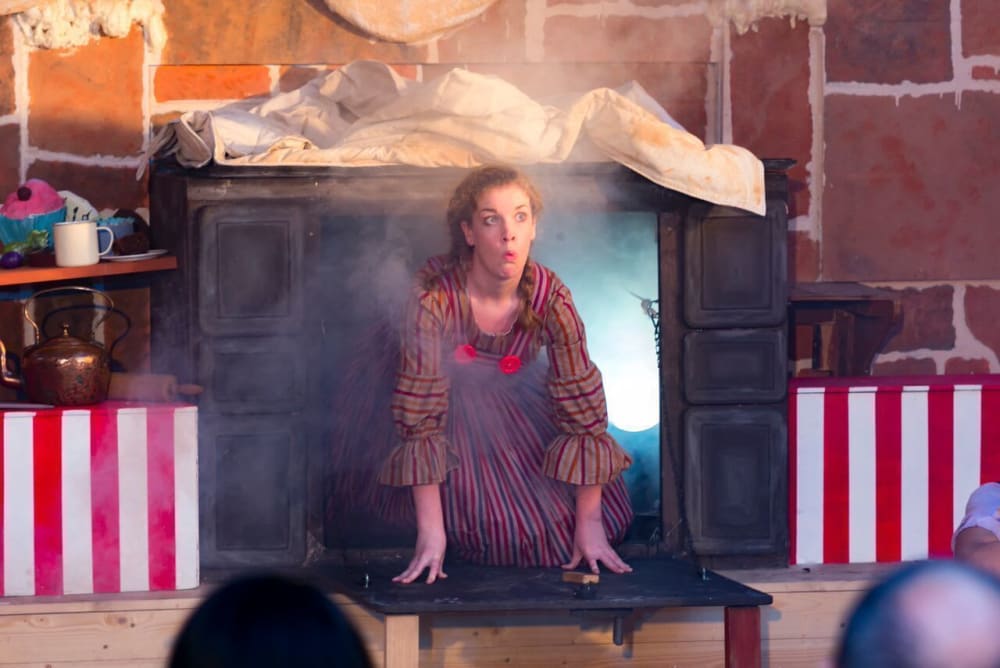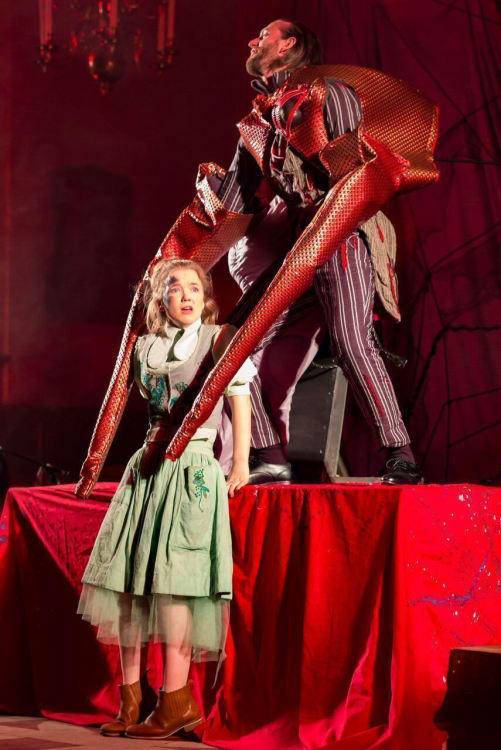 The Grimm Brothers' story of Hansel and Gretel has been given context and added episodes by being combined here with elements from Russian and Slavic folklore: Baba Yaga and her sisters and the evil Koschei, more dangers for the children in the dark wood to have to confront.
Music lovers will know Baba Yaga as the witch in a revolving hut on chicken legs in Mussorgsky's Pictures at an Exhibition; ballet fans remember Koschei from Firebird.
Here we not only meet that Baba Yaga Gorska Majka, Forest Mother and guardian of the entrance to the spirit world, but her sisters too: twin-headed, snake-like Baba Yaga Martzanna and Baba Yaga Korisima who becomes the witch with the gingerbread house that Hansel and Gretel tuck into. The children get help from another Slavic character: the maiden Vasilisa who features here as Gretel's ragdoll, which she puts her trust in.
This mixture of the familiar and less well-known folklore provides a new and lively story to follow as the promenade performance moves around the churchyard garden and finally into the church itself.
The tale begins in the town just outside the forest where people are repressed and starving. An evil power is at work spreading a dark stain that can kill; already the trees on the edge of the forest are dying. Boys it first turns into werewolves; girls may survive but it marks with its blackness: already Gretel bears its branding. Is it this evil influence that makes the children's parents treat them so harshly? Seek for symbolism if you will but it isn't spelled out.
Iris old hand Nick Howard-Brown starts off to set up the story, his powerful delivery easily beating competition from the piazza before the promenade moves away from it, and though it is a slow beginning we're soon involved with Deshaye Gayle in his first professional role as Hansel and Rosie Abraham's spirited Gretel and their non-too-loving parents.
Brother and sister are taken into the forest on their mother's orders and left there by their father. There they encounter a girl who's been turned into a goat and a boy in wolf form but when they restore them to their true form they get no thanks for it. Gretel is accused of witchcraft. A bird has eaten the breadcrumb trail they left behind them and it now leads them to the gingerbread house of Josie Brightwell's colourfully cruel Baba Yaga Korizima.
Now Amy Draper's production gathers momentum as Hansel gets half turned into a pig, both witch and Gretel get roasted and Hansel sets off to find and save his sister and face the other Baba Yagas (with assistance from Jennifer Clement's confident Vasilisa).
Youngsters seem especially to love Bab Yaga Korisima's farting and the revolting concoctions that Will Kelly's stylish Baba Yaga Gorska Majka offers as refreshment. Kelly's sudden reappearance as one half of Baba Yaga Martzanna is just one example of the sudden changes of costume and character that this multi-role cast are so adept at. By then daylight has gone, the atmosphere become magical as things lead up to a climax in the mist-filled church where Koschei has spun great spider web of entrapment.
Iris promenade regulars won't be disappointed and my companion from overseas was full of delight and amazement. Even on a grey day with rain threatening, this was a pleasure—it would be even more of a treat on a warm summer evening.
Reviewer: Howard Loxton