Happy Days
Samuel Beckett
Anthology Theatre, in association with Riverside Studios
Riverside Studios
–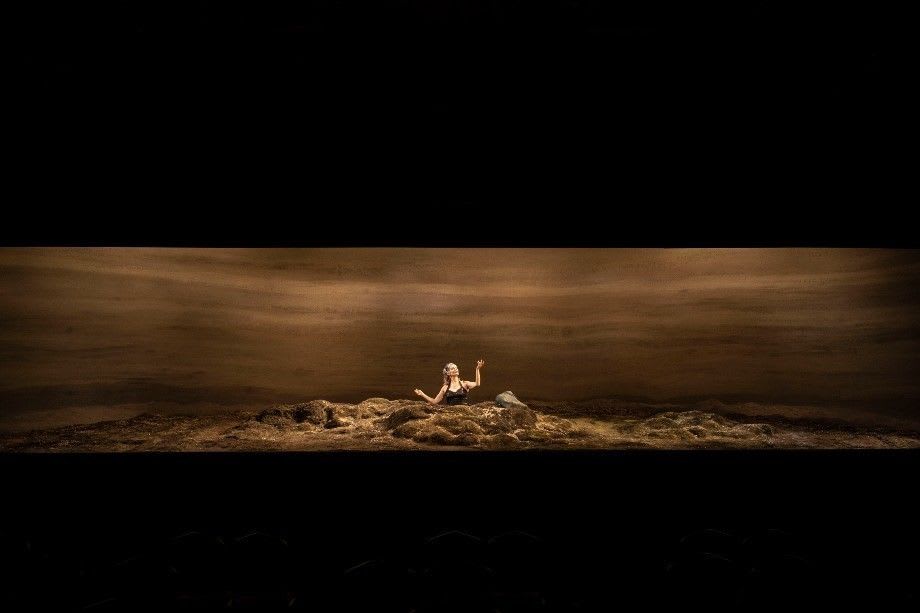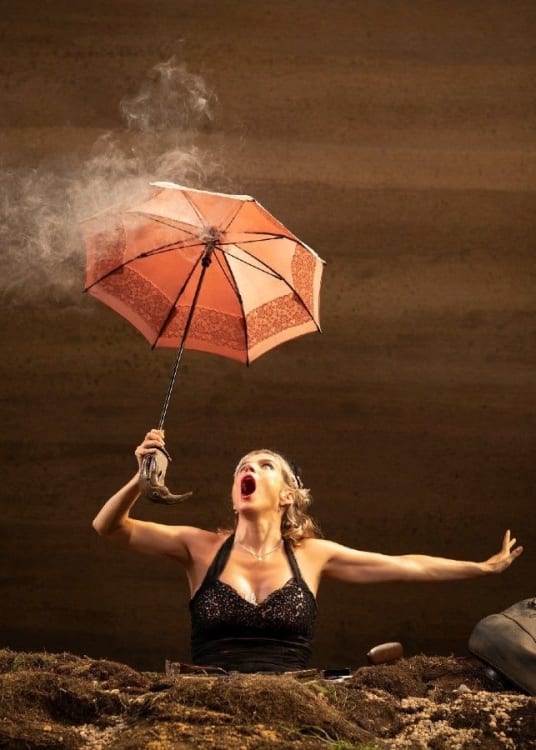 There's a lively animated energy to Lisa Dwan as Winnie, in this impressive production of Samuel Beckett's Happy Days directed by Trevor Nunn.
She is always coaxing her companion Willie (Simon Wolfe), recalling things from their past, feigning shock at a postcard Willie is looking at, every so often finding some reason to declare "this is a happy day." Her determination to be cheerful makes the occasional slippage of her mood into sadness all the more poignant.
It's not that she doesn't have good reason to be sad. She is buried up to her waist in a mound of earth and Willie, who appears in the first half as little more than the back of a bald head, has "no zest for life, no interest in anything… It's like talking to herself."
The wide, narrow CinemaScope design of Robert Jones, with its arid moorland stage base and brown-streaked backdrop, emphasises the bleak emptiness of their world
Very little happens. Their day begins with the sound of a bell and, should she toss away any of the meagre possessions she keeps in her bag, they mysteriously find their way back into her bag by the following morning.
Written in 1960, when many people felt stuck in an uncomfortable past that had to be endured, the play could easily feel like a surreal image of a world that needed changing.
Reviewer: Keith Mckenna