Hero
E V Crowe
Royal Court Theatre Upstairs
–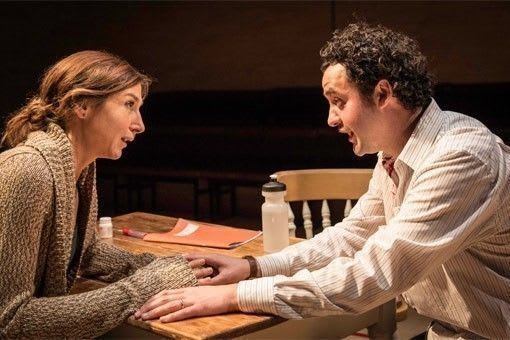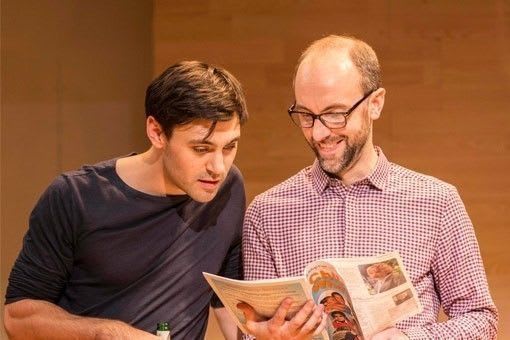 In Hero, E V Crowe seems determined to address issues, without necessarily having the structure or depth of characterisation to support the plan.
The first half takes place in the kitchen shared by Danny and his husband Joe, a couple excited at the prospect of adopting their first child.
After the interval, with minimal disruption to Mike Britton's set, we move to its mirror image occupied by Jamie, a former college friend of Joe and current colleague of Danny, and his wife Lisa.
Around these four ordinary people, the writer attempts to weave stories about everyday homosexuality and prospective parenthood.
Liam Garrigan's Danny is a charismatic primary school teacher with attitude and a mission. That is to proclaim his sexuality, regardless of the wishes of Tim Steed as his more reticent other half.
This is contrasted with the experiences of Jamie, played by Daniel Mays. He is another teacher who behaves more like his six-year-old pupils, thrown into panic when one of them calls him "gay" and then becoming the victim of a gay bashing.
This should have explained something of his own denied nature, even if some heavy handed authorial contrivances did not.
The three men each suffer from extreme and irrational mood swings throughout, seemingly more in order to convey Miss Crowe's message than their own personalities, all of which are unpredictable, even the underwritten figure of Joe.
This stretches credibility in a number of areas. For example, quite why Susannah Wise's grounded and long-suffering Lisa would have married such an immature loser as Jamie is inexplicable.
The two-hour drama's highlight is undoubtedly a taut curtain moment that is built up well by director Jeremy Herrin and his cast. This might leave shaking patrons in need of a stiff interval drink.
However, the tension dissipates before the consequences of that moment are revealed to be limply unbelievable.
While gay issues are very important, they deserve a better thought-through exploration than Hero seems able to give. As such, this therefore represents a missed opportunity from a writer who showed such promise in her last play in the same space and also set in a school, Kin.
Reviewer: Philip Fisher